My husband and I went to the feed store yesterday and ended up getting some chicks. We couldn't figure out what kind they were so we had to have them!

They get their chicks from Estes Hatchery so I looked on their website but they didn't have much variety and I still couldn't figure it out.
The first one was in with the black sex links. There were a couple that looked like it but all the rest were black. There were no other chicks in the store that looked like it so I don't think it just got put in the wrong bin. It's a dark brownish red but was labeled black sex link. It looks like it's feathers are coming in brown. Can a black sex link be brown or is it something else?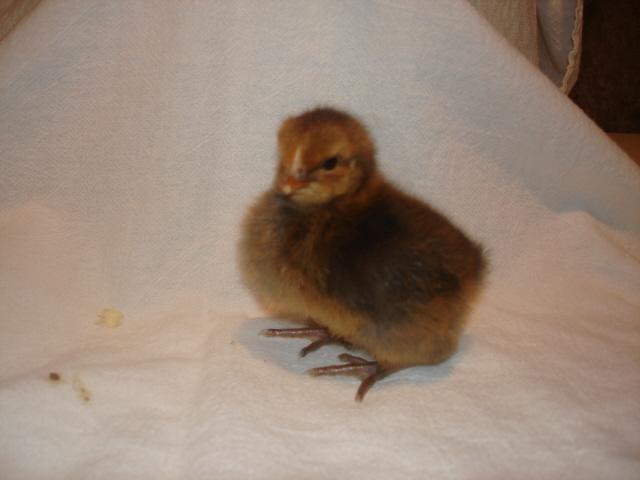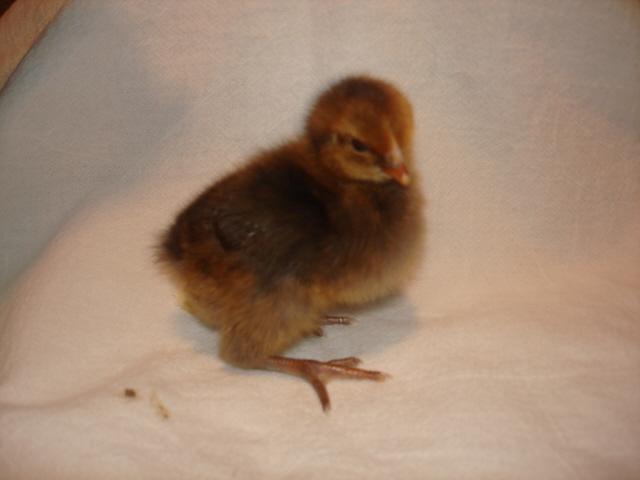 The next 2 were in the rainbow layers bin. There was no list of possible breeds. We hadn't seen chicks like them before so we got them. They are yellow with gray backs. It looks like their tiny little feathers that are coming in are white. Any ideas?