These gourds are 4-6" tall and are $10.00 each, all with a gloss or matte finish. shipping is extra. Only sold in USA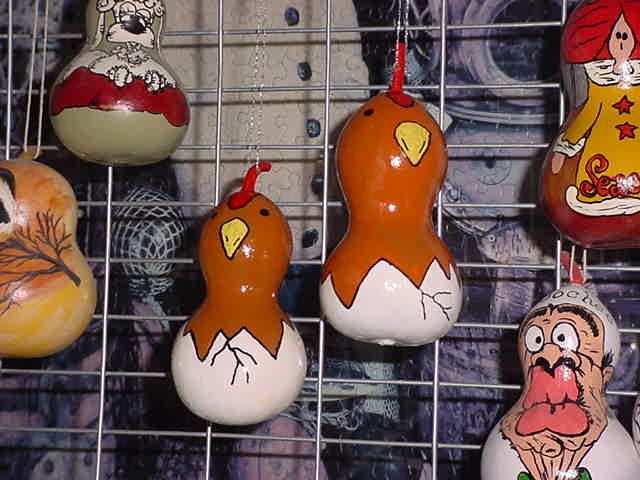 chicks are new!

ONE CHICK SOLD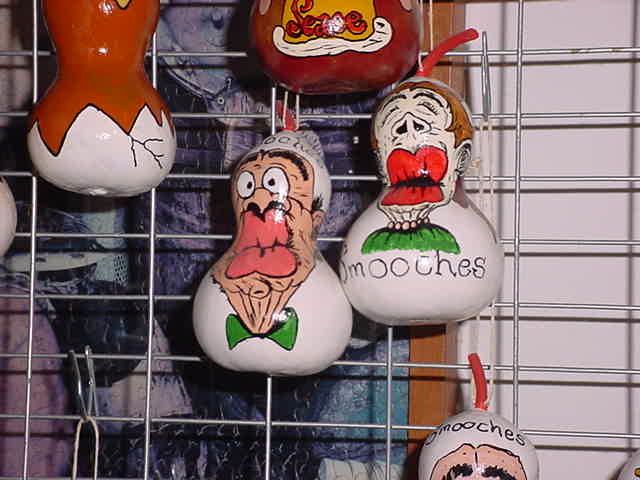 Smoochies are sold as a pair and are $20.00
These are 2" tall egg gourds...all three for $15.00. They are burnt, then painted, then stain.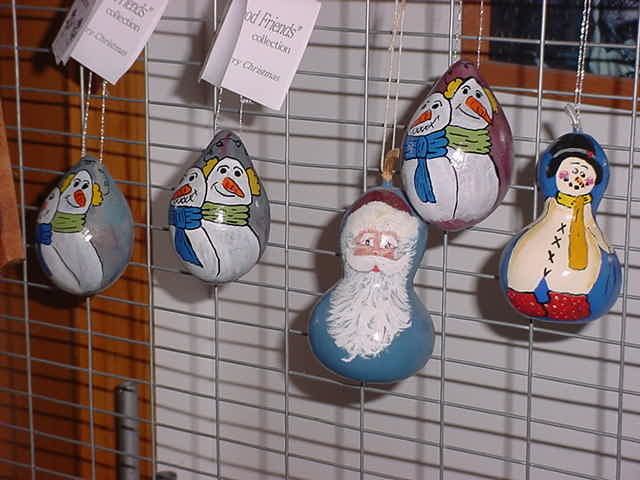 The Good Friends are 4" egg gourds, the snowman has snowmen balloons he's carrying. And this is my only Santa right now. $10.00 each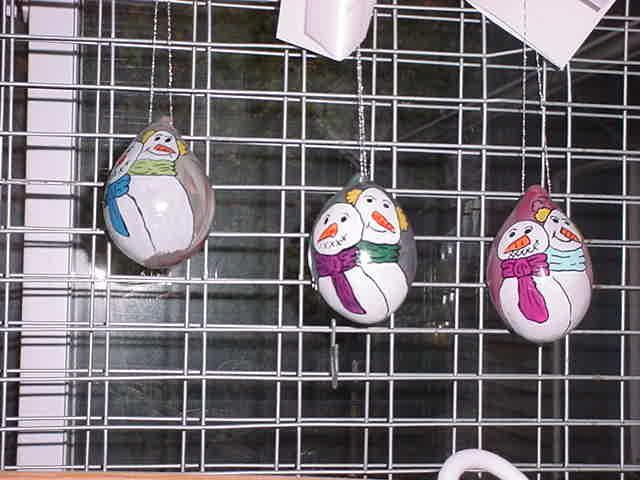 More egg gourds...different colors for the backgrounds.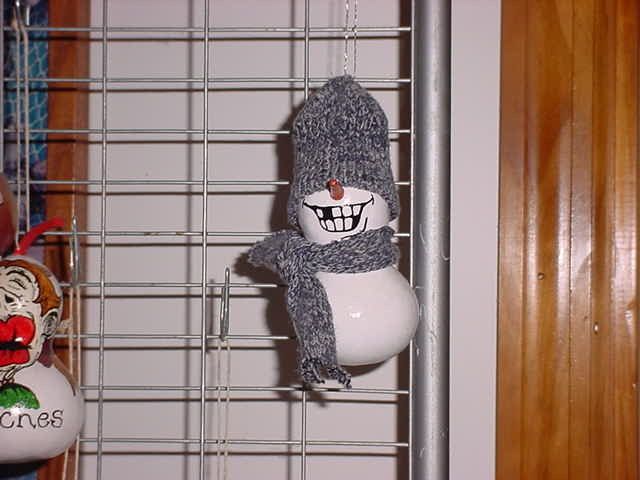 This is my one and only wise guy snowman...$10.00
SOLD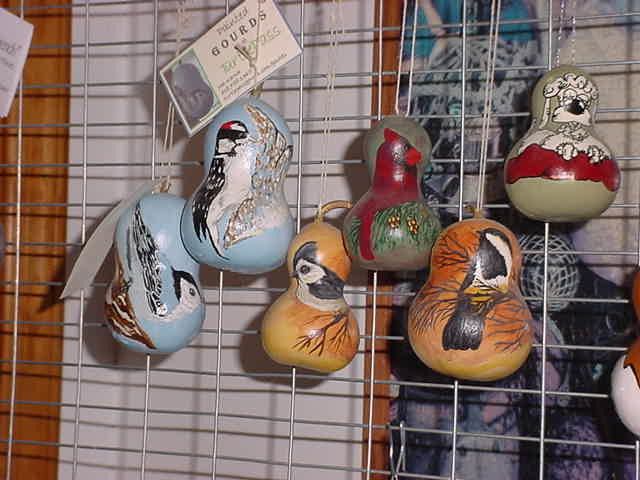 AND THESE...are $20.00 each, they took about 2 weeks each to paint... chickadee
SOLD
, tuffed titmouse, downy woodpecker, nuthatch, cardinal and poodle.
Thanks for looking. i'm working on a different looking chicken right now.
Melinda

Last edited: