So, my second hatch went great!
My first was last year--set 6 eggs, 2 made it to hatch day, one pipped below the air space and died and the other chirped but never put a mark in the shell

This year I set 12 eggs, one was either infertile or had a very early embryonic death (no evidence of development), 1 died at the end around 15 days, and 10 hatched without any help over the course of 20 hours.
My humidity was 53 to 55% for the first 15 days with a gradual decrease on day 15, humidity in the 20s for days 16, 17, and much of 18 to increase air space size, then up to 40% and increasing over day 18 when I notice membranes changing. Held at 66 to 75% humidity during the hatch.
Temp varied between 99.3 and 100.3.
First pip was a few hours before the day 19 mark, hatching 12 hours later. They finished a few hours before the day 21 mark.
Even though they were early, they came out strong and all look normal. Although I was worried about the humidity, they dried fine with no major messes in the shells.
Here they are:
3 black,
4 brown/blonde,
3 blonde/brown
Many have feathered feet like their papa.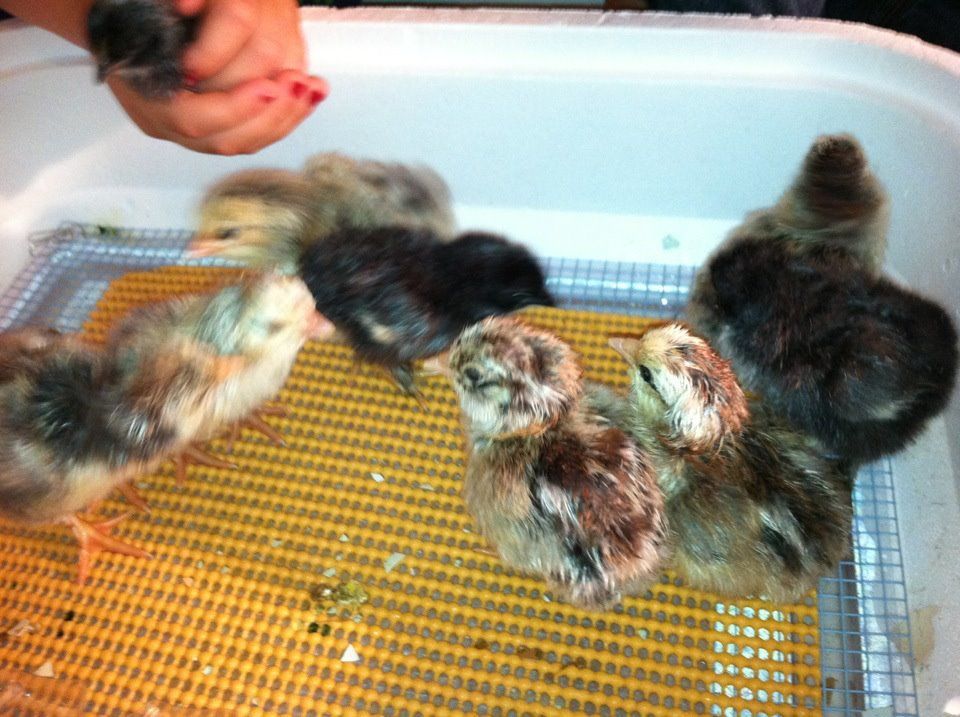 Thank you all for your advice! I will keep them warm and fed for a day or two and then send them home to their parent flock