I could not get a picture of the sheen, but I have a little black chickie and a "cuckoo maran" that both have a green sheen on their black feathers. The maran has a few green sheens on the black parts of her feathers on her back here and there. The little black chickie a "austrolop" has all green sheen feathers! Here are some pics of them but like I said I couldnt get the sheen.
The maran on the right
The same maran on the right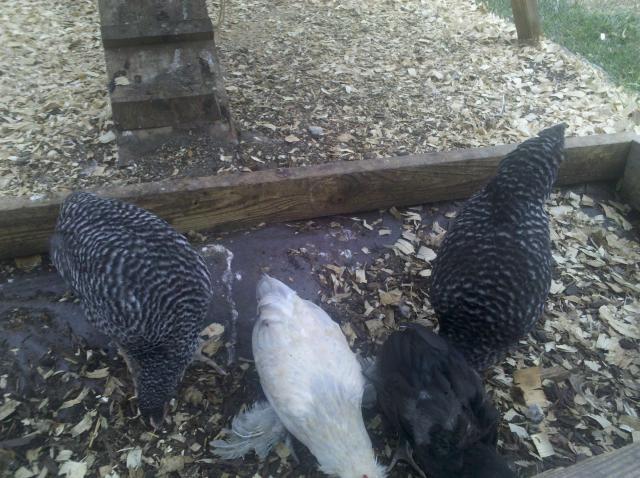 Quick question: Is the Maran on the left a boy? Has the same comb as the other maran but it is lighter.
Here is the "austrolop"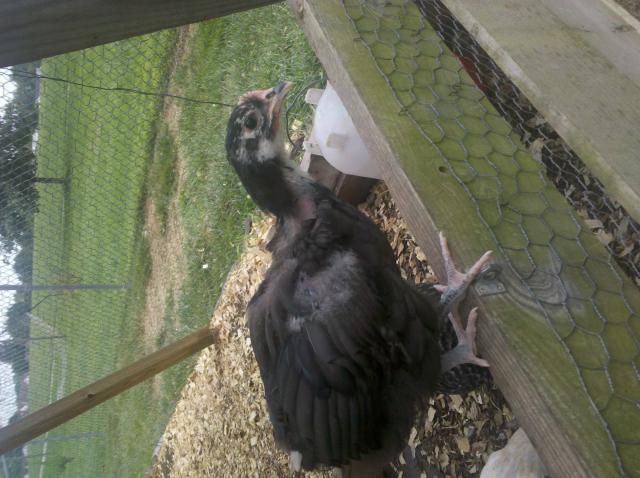 Are these breeds correct? Or what! lol