I gave my broody hen 4 baby chicks last night and they are happy together. I think mama is a little surprised that those plastic eggs and golf ball turned into 4 chicks over night though.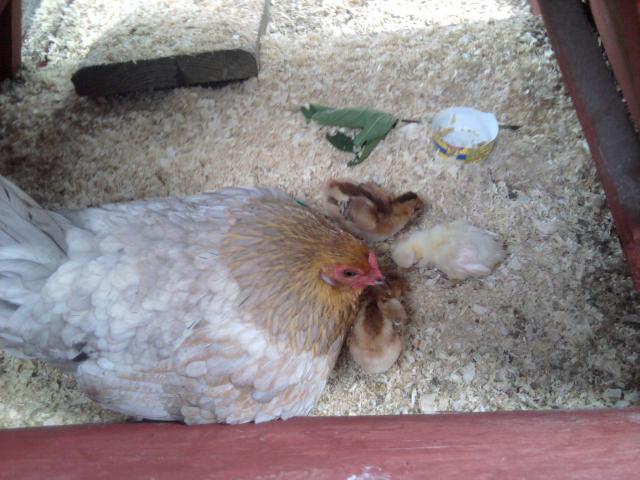 One is hiding under mom here.
2 polish and 2 speckled sussex babies for my daughter.
Fun!