In our home for birthdays and holidays such as Father's Day, we make signs and hang on the kitchen cabinets wishing the person good messages for the day.
This morning for Father's Day one of the signs from my 10 year old daughter was this: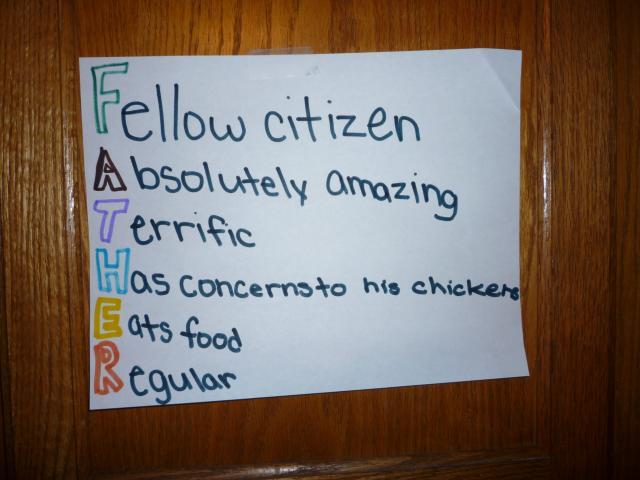 She is a great partner in taking care of our chickens.
Happy Father's Day to all the fathers out there.
Provide, Protect, and Nurture our children. As fathers we have a huge responsibility to take care of them.