Jan 12, 2008
1,802
10
183
Here are just a few pics of our darling Hawkeye chickies. They are so darned quick it is really tough to get a clear shot of them!

I will try to get more soon, but for now, here you go!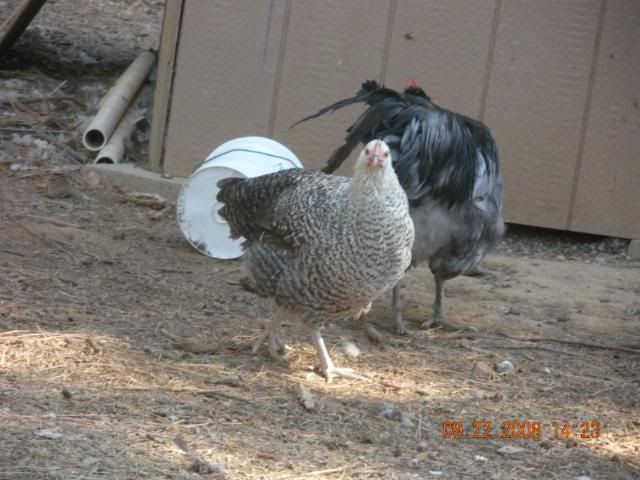 We wound up with 9 babies altogether. 2 roosters, one a Sunny baby, and one a Caroline baby. The rest are hens. I believe that we have three Lexie babies, two Charlotte babies, two Sunny babies, and another Caroline baby.
The rooster shown in the pics is the Sunny roo. We have named him Jim Dear and his little twin lady Darling. And then there is Zebulin the Caroline roo, and Esther his Caroline counterpart. The rest of the ladies are Delilah, Deborah, Ruth, Naomi, and Eve.