I've been lurking here several weeks now picking the communal brain, seems like I ought to at least say hello. My girlfriend has been talking about backyard chickens (and truly fresh eggs!) for about a year now and I guess she wore me down! After a lot of vacillating, three weeks ago we took the plunge and picked up a few chicks: one Rhode Island Red, one White Leghorn and one Easter Egger. Our choice of breeds was based on egg production, temperament and egg color. (With three distinct colors, we'll know who is slacking!)
The coop has been built and installed, the girls are feathering out nicely and hopefully we'll be able to move them outside before long. The dust and dander from the cardboard brooder is getting old fast! Thankfully the mild weather here in SoCal should allow them to move into their luxurious coop within a short time.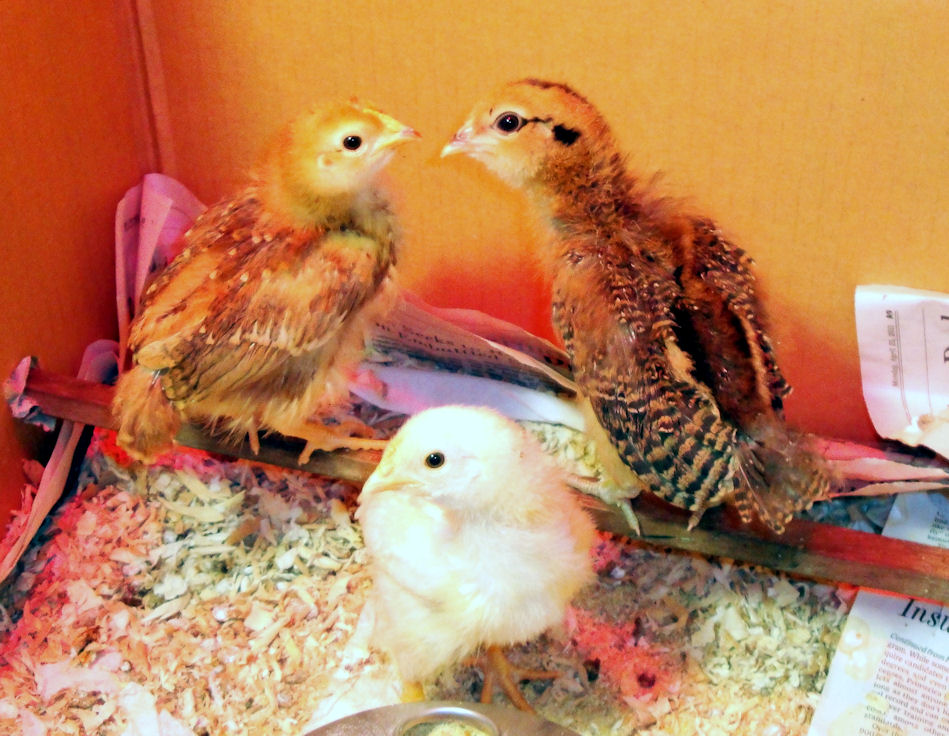 Here are the girls, trying to look innocent after trashing the brooder!
And, enjoying a little backyard time in their run.
Their castle awaits. Once they move in, I'll start their swimming lessons!!
Last edited: