My name is Helen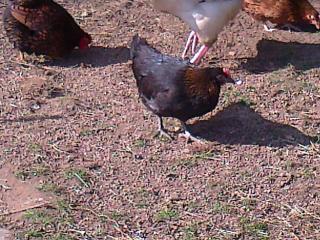 And I'm Phoebe the Freebie

We came to live with Bonus, who thinks he's buff sussex but is really light, and Abbie the amazine crowing hen, on Sunday.

We are not quite POL but will make lots of nice eggies soon. This will keep our new mom happy until Hermione has hatched her eggs and they get to be as big as us.

We have settled in nicely. As we know, Helen caused a bit of trouble in a place called Troy...well her namesake is a troublemaker too! Had to be fetched out of the hedge at bedtime last night.

Bonus had words and she went to bed properly today

Last edited: