I am having a problem with one of my Rhode Island Red chicks being super aggressive and I'm a bit concerned that she is actually a Roo. I got 4 Rhode Islands about 3.5 weeks ago, so they are about 5 weeks old. From the very beginning one of my chicks was different from the other three. Not only was Little Brown (the chick in question) darker than the other three, he/she was smaller too. The three other chicks would cluster together and lay together to sleep and Little Brown was always alone. I actually thought for a while that he/she was sick. Anyway.....a few days ago we got 2 barred rock chicks that are approx. 3 weeks younger than my Reds. Little Brown will not leave them alone, he/she will chase after them and peck them over and over again. It got so bad that I put Little Brown in a separate crate with water and food and segregated him/her overnight. The other 3 Reds have no problem with the new barred rock babies. They keep their distance and are obviously dominant, but they don't peck them and basically leave them alone. So, I'm trying to figure out if Little Brown is just an aggressive hen, or actually a Roo. I can't have a Roo in the neighborhood I live in and I CAN"T have him pecking the barred rock babies to death. I have put Little Brown back into the pen with the whole gang for the last hour to see if he/she got the hint from being segregated, but he/she is still pecking them.....not non stop like before, and not chasing after them, but if they try and get close, or try to eat while he/she is eating then they get pecked until they run off. Little Brown is obviously the boss of my gang, but is he/she a Roo boss? I guess I'm just looking for advice, maybe some expect opinions

(these are my first chickens) Sorry this was SO long! I'm just really frazzled and worried.
This is Little Brown.....the Hen/Roo in question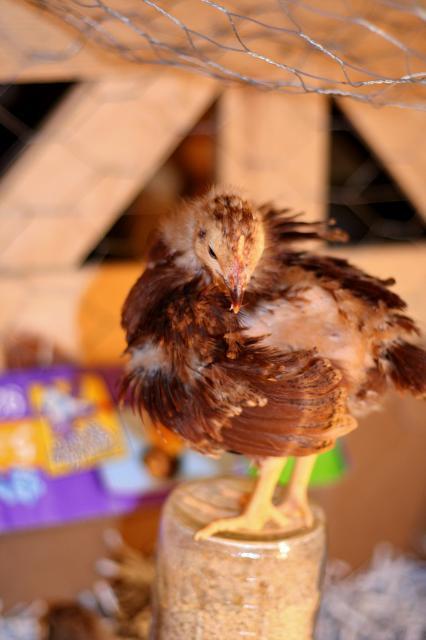 Little Brown again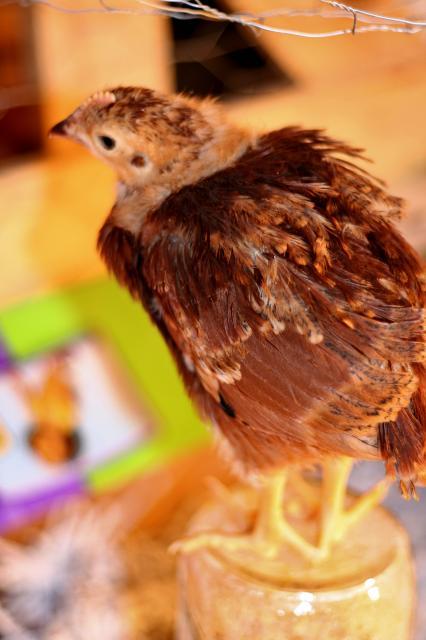 This is one of the three other chicks.....all of the other 3 have the same coloring and look almost identical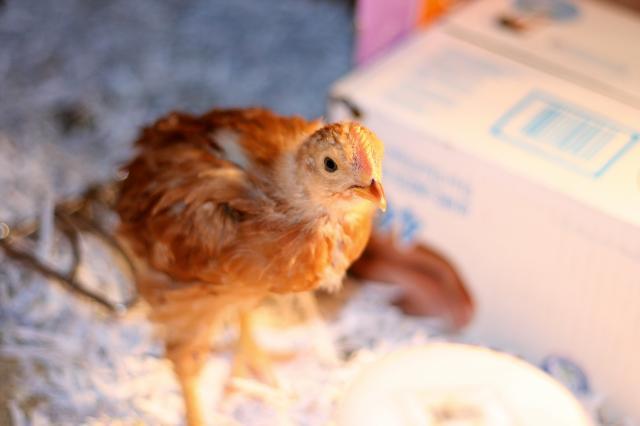 Another one of the three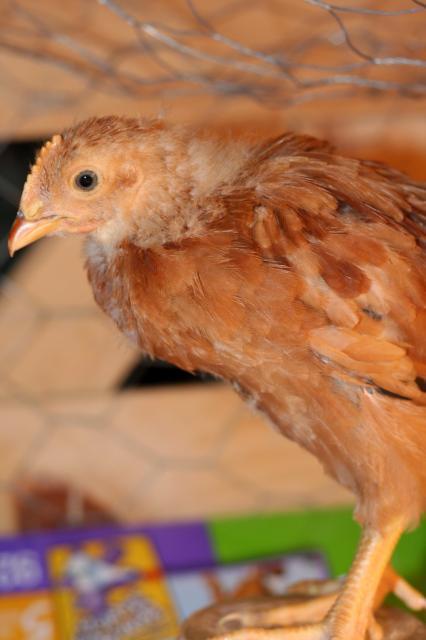 Let me know what you think, or if you need better pics, or ones that show different parts of the chicks needed for identification purposes. These photos were taken this evening with poor lighting.
Thanks so much!
Gina