Tonight one of my hens was sitting on my lap preening and I noticed this HUGE wound on her side under her wing.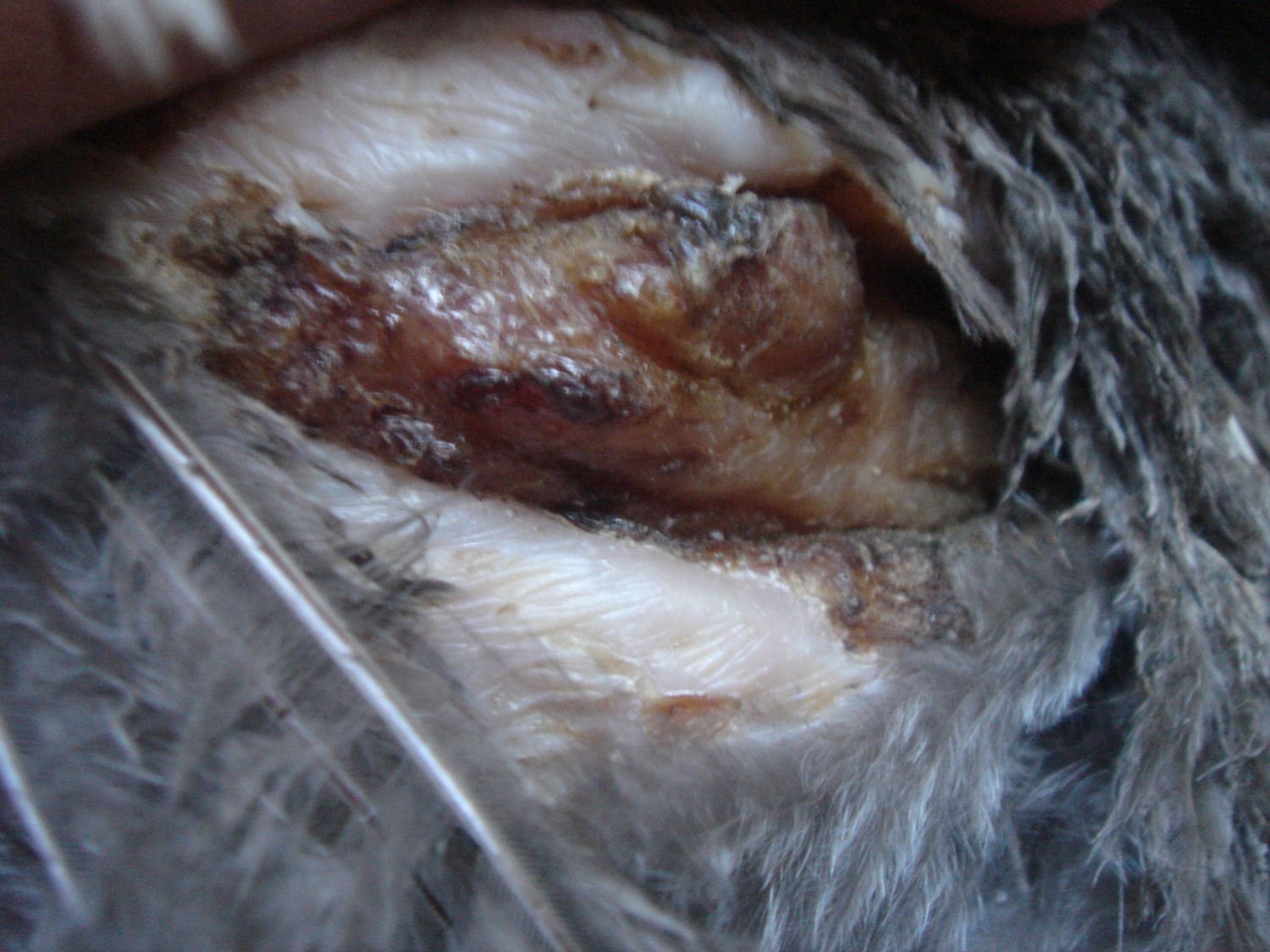 I don't even know what I'm looking at here! I've never dealt with any wounds on my chickens. Is this something I need to sew back together? Is the brown part dead underlying tissue? Is it a big scab? If I move the skin to the side, it's almost like I can see inside of her.
I don't know how long this has been there. She showed no signs or symptoms of being injured, and I just saw it tonight. When I was touching and inspecting she just kept on preening and didn't seem like it hurt her.
I'm pretty sure it's a wound from our rooster's spur. She is the only hen with feathers missing and he always chases her around to mount her. For about a month or so, she has been freaking out when he tries to mount her but I just figured she was getting tired of his advances. So maybe this has been there for a while???
Do I need to sew the healthy flesh together over the top of the brown part? Will it heal on its own if I just spray it with Blu-Kote? Please help! Any advice would be appreciated!