This is a clutch (clutch? litter? mess o'muscovies?) of six that are about 4 weeks old. Mother was pied chocolate and drake was green/black pied, if that makes any difference.
I am trying to figure out how many ducklets vs draklets I got.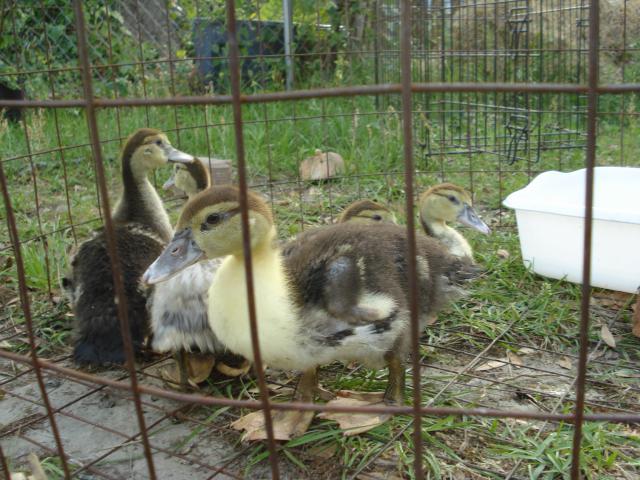 This one (above) is the biggest one, and I'm guessing he's male.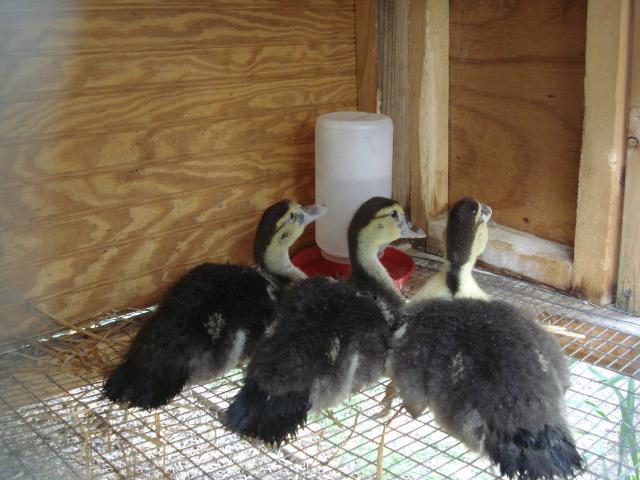 The one on the right is the big one, with two others.
These are two of the smaller ones - I noted the change in the feathering between the eye and the beak. Four of the six have this, the big one does not.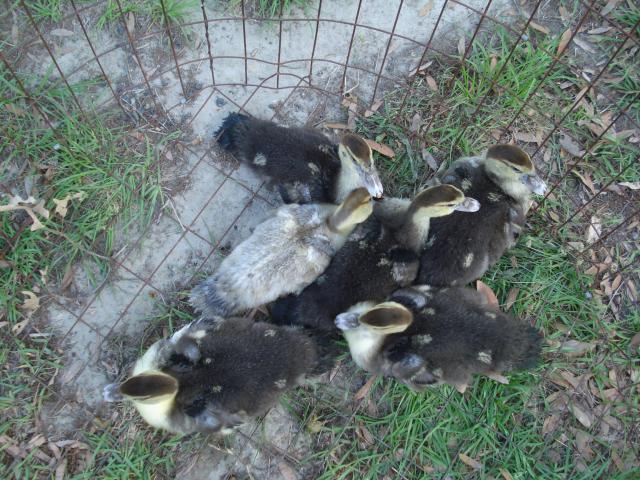 Best shot I could get of the lot of them, to compare sizes. Big one is on the lower left.
Any guesses?