My favorite 8.5 month old BO "Opal" had a purple comb yesterday, so I carefully inspected her and a couple other of my chickens to try to find the problem. I didn't see any lice eggs at the feather bases, nothing icky around the vent areas...eyes, ears, nostrils looked clean...but then I found these weird little bugs under their wings! There were dozens of them on Opal, and a few on Lisa. I don't think they look like lice, mites, fleas or ticks...they're too long and skinny, and way bigger than lice and mites (aren't they tiny...almost microscopic??). These were easy to see, once I was looking for them.
I pulled one of these nasty buggers off of Opal....What are they? And are they parasites???
Here it is on a paper towel next to a grain of rice (for size comparison).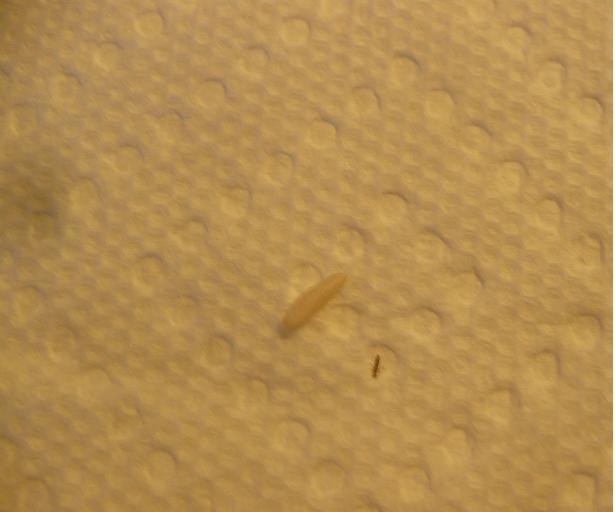 And here's a close-up: