Hi ! I am hoping you Silkie lovers can give me some advice on which roo to keep. I want to hatch some eggs in the future and breed to improve on what I have. We want them as pets, but want to breed to improve quality.
Thanks!
Michele
The first two pics are Roo-A
The next two are Roo B. Actually we thought 2 were hens until we saw all three crow today. We now need new names for them.
The next two will be Roo-C until I get over my shock and think of boys names for them . You can't imagine how stunned I was when all three of these had a crowing contest while I was sitting in the front yard with them. I had been thinking they were a roo and two pullets!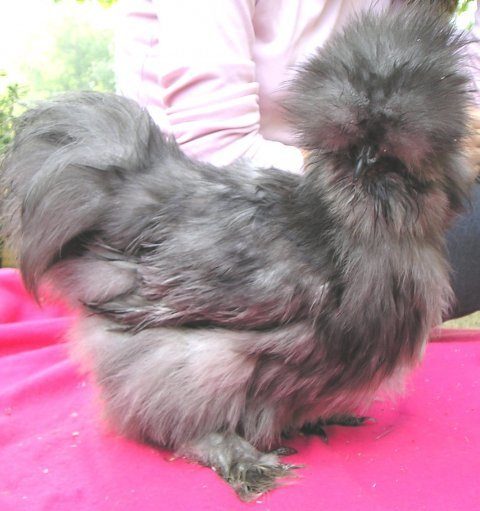 I tried to get the best pics I could . If other views are needed let me know. I am hoping to get myself some nice silkies by breeding the best ones. Now that I have all roos I will need some nice pullets. I noticed that the color of the combs and wattles do not match on my boys. The combs look like a blue black color and the wattles are red. Not bright red like my others breeds, but a darker kind of red. I don't think they are as dark as they should be, but I am still learning about these guys. I still love all three even knowing that Breanna and Sierra are not the girls I thought. My daughter could not stop laughing at my expression when all three crowed.
Michele