I have a few 7 week old easter Eggers and lav orps that I need help sexing! Here are pictures.
This is Florence the lav orp. I'm pretty sure she's a pullet.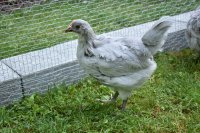 Lady Bird. I suspect Lady Bird may be a roo...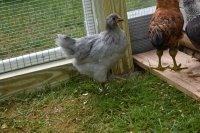 Helen the Easter Egger. This photo is from two weeks ago. Helen's coloring and temperament make me concerned about being a roo.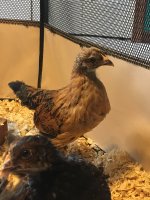 Dolley the EE is the red one in front. I'm pretty sure Dolley is a pullet.
This is Jackie. She has been the bossiest and meanest chick from day 1. I suspect she may be a roo.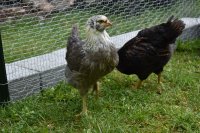 Thanks everyone!