I went out at 8 this morning and let the "kids" out and everything was fine. I fed them their breakfast of yogurt, scrambled eggs and oatmeal. I went back out 2 hours later and one of my bantam's was dead. The same thing happened on Saturday morning. I checked the run and everything seemed to be fine, nothing got underneath the fence. We did have a hawk flying around about a month ago, but I have never seen him again and I assumed that if it was a hawk the bird would be gone.
We will be putting hardware cloth along the bottom of the run on Thursday (can't do it sooner), how far up should the hardware cloth be?
Any help would be appreciated, this is making me sick, not knowing what is going on.
This is how I found her when I went back out to retrieve the breakfast bowls.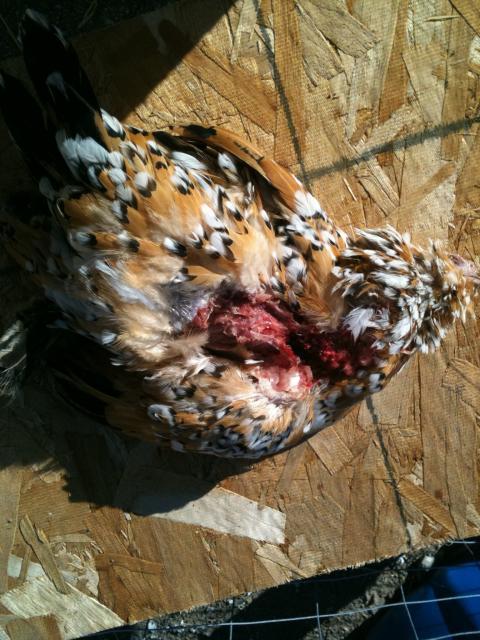 This is our run. Kids are enjoying their morning scratch.