I've mostly finished my new coop. It is 3.5' x 4.75'. It is going to house 4 birds, 2 black sex-links and 2 Rhode island reds.
I live in the midwest.
For ventilation I have a 4' Ridge vent from home depot. and were the roof meets the walls are 1" x 54" gap on each side.
Is that good?
And trying to decide were to put the run door. Out the side or through the floor. If i put it through the floor how do i stop a updraft in the winter? Side doors i can hang a plastic cover over.
Run is going to be partly under deck and house and partly out in yard.
Any thoughts? Thanks in advance.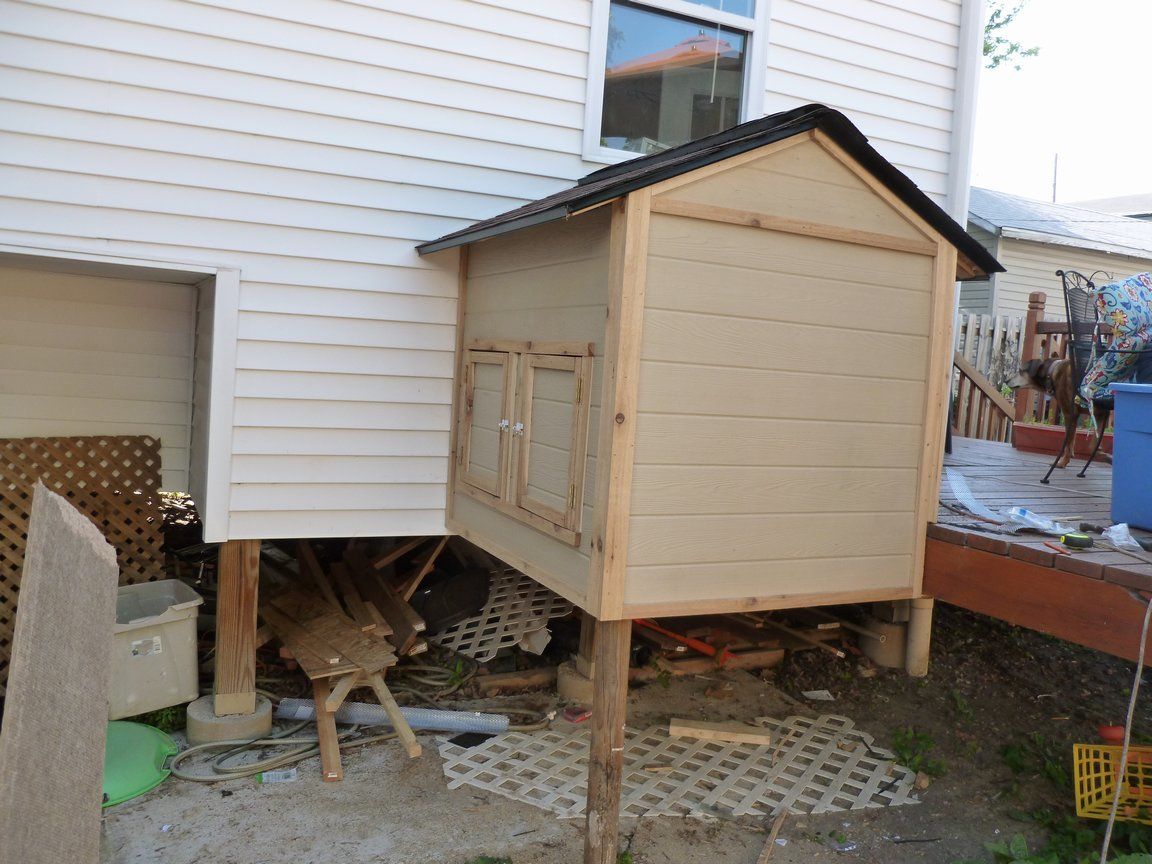 Last edited: