My hen was grabbed by a dog and has a good size chink of skin missing from her neck. She doesn't appear at this point to have any internal injuries, but time will tell.
I'm going to give her antibiotics, Soluble vitamins, and some pain meds. I'll irrigate the wounds with saline, but I'm worried about the back of her neck. The musculature is exposed, and I'm not sure what happens if it dries out. I have some stuff for my horse that is "an isotonic hydrogel indicated for intensive skin care... provides a barrier to moisturize and to protect against foreign contaminants (moist environment = protective film effect)"
What do you all think? Anyone used this before?
Here's a list of ingredients:
Purified Water, Alcohol, Propylene Glycol, Sorbus (Pyrus sorbus) Extr., Glycerin, Hydrocotyle (Centella Asiatica) Extr., Calendula officianalis Extr., Hydrogenated Castor Oil, Sodium Bicarbonate, Carbomer, Sweet Marjoram Extr., Lavendar Oil, Thyme Extr, Sage Extr.
I also have Vetericyn VF Spray, but the Derma Gel sounds less likely to irritate.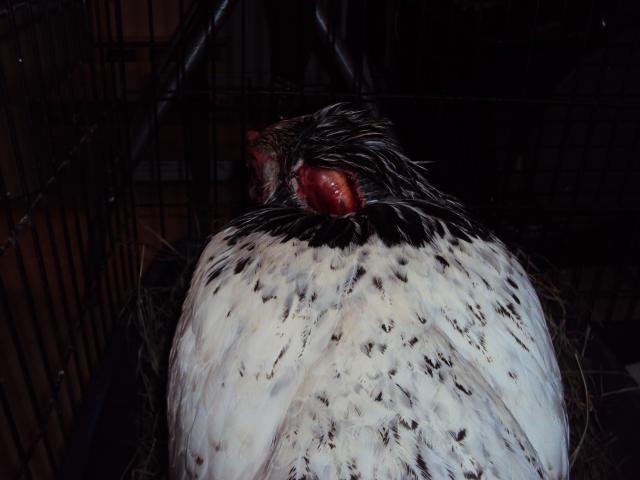 Thanks for any help you can offer!