Hello,
I am a first time chicken owner. I have a 12 week old EE that I bought when she was 4-5 weeks. This morning I found that her left eye is swollen shut or perhaps missing. Here are some pictures, sorry they are so crummy but I took them with my phone and she kept turning around - I guess she wanted to be able to see me with her good eye.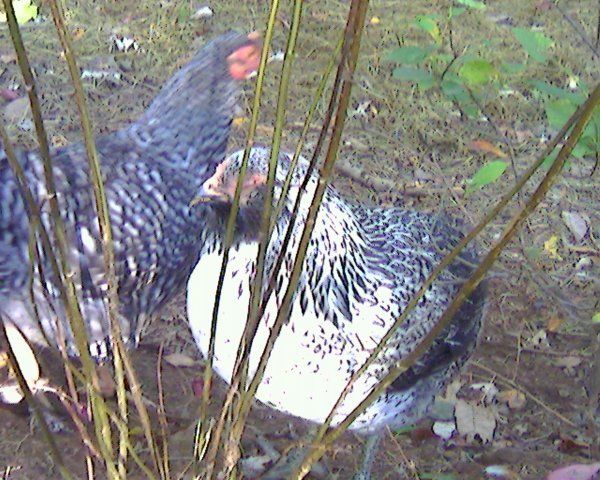 She was fine yesterday, and other than her eye looking bad she is acting normal. No sneezing or runny nose that I have observed.
I read the other post here which recommended terramycin and VetRx. I will try to find some at the grain and feed today. However, this chicken is the most skittish in my flock. She seems to know when I want to look at her or touch her because she runs away from me. My husband and I put some Bag Balm on a cut she had one time, and it was a big scene... we were both chasing her around, and when we finally caught her she was hollering like we were killing her! Is there anything I can do that does not involve handling Henrietta, perhaps putting something in her food? Also, would anything I put in her food be bad for the rest of the flock?
She is also at the bottom of the pecking order, so it is possible that one of the other ladies pecked her eye. Is there any way to distinguish such an injury from an infection?
Thanks in advance for any help. Even though I have only had the ladies for a couple months I love them and feel so bad for Henrietta.