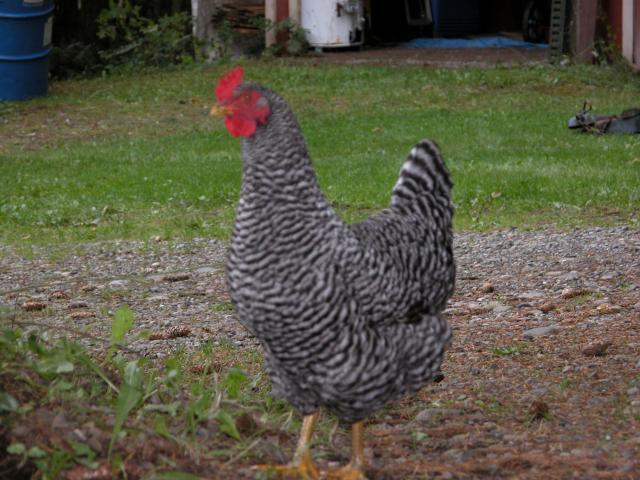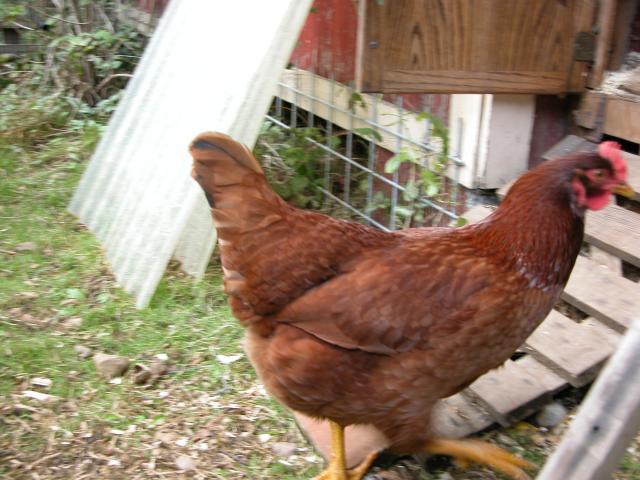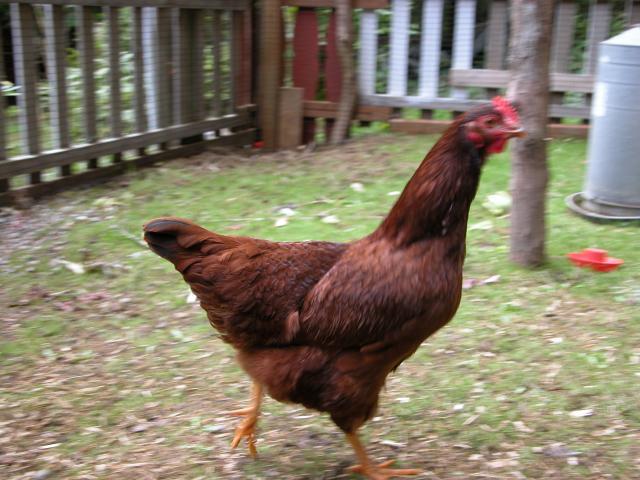 I'm going to try to attach a picture of my chickens to find out if they are indeed hens or roosters. I only have one (I think) out of 4 chickens leaving eggs in the nest and I'm begining to wonder if the others are roosters. Every time I find an egg, I show it to the group and tell them how happy it makes me :0) I was hoping that would inspire them to get busy.
The Reds and the Black and White ones are the same age, I got them in May for Mother's Day and they were about a week old I think. The little black one came from a friend and is possilby a week or so younger than my others, but I believe she is my layer...so I'm wondering if the others are males or just not ready yet. The one black and white one does crow, but the other 3 don't. It seems to me that the Red ones have large combs and one of them runs towrads me and tries to peck at me when I go into the coop sometimes, first I thought she just loved me so much, but now it is just agressive behavior. Another indicator of gender or just plucky?
This is the one given to me by my friend and I think she is the layer, but I don't know her breed. She has big feathers on her feet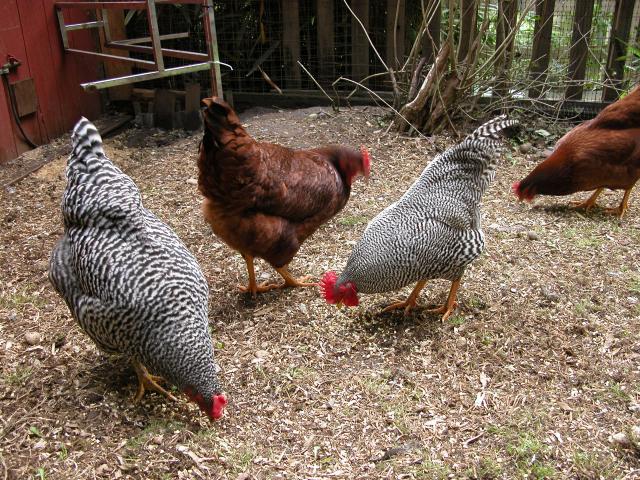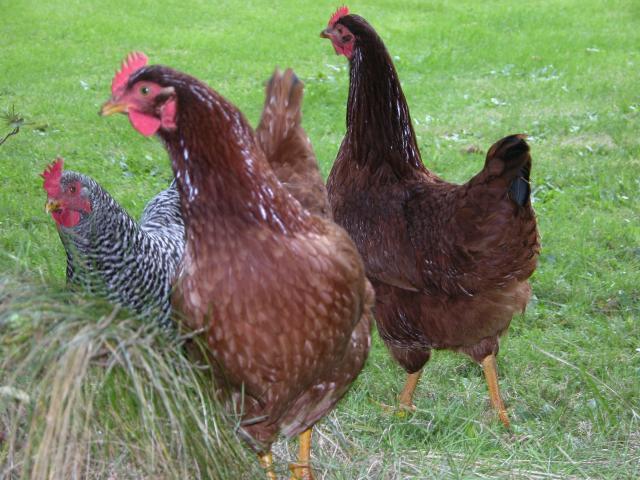 Here is a group photo, they are so hard to photograph! I didn't read the photo tips on here untill this evening, I can try again tomorrow if these pics don't give enough detail.
This is my noisy crowing rooster.
Thanks so much in advance for any feedback on my chickens