Even though i didn't technically have them in the same area, some of the younger chickens were able to fit through my fence (or they flew over). Anyway, when my garage door was open they'd come inside and eat the food that the quail managed to flip onto the floor. I never saw one of them on top of the quail cages, but apparently the floor was close enough!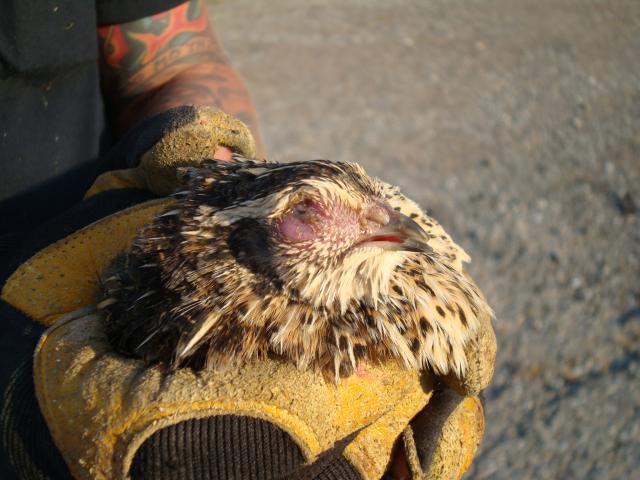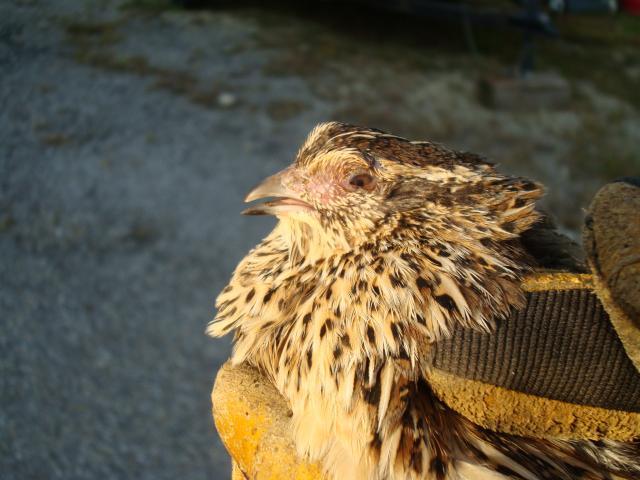 I have this guy in isolation, and (so far) haven't seen any others exhibiting symptoms....but they're on antibiotics just in case!
*update #1*
Okay, i got home a little while ago and the little guy (girl actually) is looking better. The right eye looks to be about 90% and the left eye is at least less swollen.
To clear the air about the diagnosis....When i first noticed this condition, i shot JJMR794 a PM because we've been keeping in touch about different issues with birds and i valued his opinion. I do value the opinion of everyone on here, but I knew JJ had some similar issues in the past. He gave me (as the vet confirmed today) a correct diagnosis and proper advice about which antibiotics to use. I was actually not entirely convinced, but as he put it, "better safe than sorry!
So, even though i had the bird in quarrantine and no other birds had any symptoms i went to my vet (country vet, deals with anything) and had him give the bird a good once over. He confirmed inflammed nasal passages which means it has (forgot right now....see the following posts) and sold me a bottle of Baytril to use on the bird with symptoms (and the next 200 with issues) and syringes to inject into the leg muscle. He said to continue with (hmmmm yellow powder) for the next 7 days for the other birds and 4-5 with injections on this one.
*update #2*
I went out this morning to play doctor and the bird is looking much better. The pink swelling in pic #2 is gone as is the irritation. I'd say this eye is completely normal looking at this point. The swelling in pic #1 has gone down considerably...no more pink tissue, but it's still barely able to open its eye on this side. She also gimped around after i gave her a shot, but that seems normal to me.
And the even better news, no other birds are showing any symptoms whatsoever!
*update #3*
still playing doctor and the bird is doing A LOT BETTER! The left eye is back to somewhere around 50-60% open...still no othe birds with symptoms!
I'll keep everyone posted with the progress
Last edited: