Feb 13, 2011
1,984
13
151
So let me see how I can put this all in a nutshell:
Starting last yr; I experienced lumps in my breasts. An ultrasound and mam. later; non-cancerous; thank God!
Every 6 months mam. from now on. However, then in January; my 21 yr old daughter was kicked out of where she lived and
came back home. She has type 1 diabetes and is very hard to live with. She has other (medical) issues but is not working, not really helping around here w/o mouthing and is NOT taking care of her diabetes correctly. She is covered under my husbands work insurance for now.
Oh, husbands work...yeah..after 13 years working at walgreens, being loyal and just calling in sick; about 3 times in 13 yrs...they decided to do away with his position. He could take a 25% paycut and be demoted to team leader, quit & not have any unemployment OR could stay in his position, be reassigned to different stores until his position is phased out, then he would have NO position, but he could reapply for a lower "ranking" position... so..guess what? his last day is June 5th. (so that takes care of our main 75% income for the household AND our medical insurance. Which now means that Britts insulin she takes 4 times a day to stay alive, needles, testing strips are all coming out of our non-existent paychecks.) AND I found more lumps...another trip to the specialist determines I have a fibroidal breast disease; which I need to take meds for (birth control typ meds) OR control by eating no carbs, no fats, no dairy ...so I guess I'll lick some grass..but I'm sure thats wrong too...
AND in Feb I think it was or maybe March...someone opened up our coop door overnight; we lost 25 hens to an attack..that was fun... :-(
My home based biz. is entering the summer dry phase...it will pick back up in Sept/Oct and hot/heavy in Nov/Dec. ...
one of my best friends was given the option to A: Call hospice in and let nature take its course.. OR try to qualify for a double lung transplant..sigh..
THEN...we have a rental house we had rented to a friend for his workshop..he hasnt paid "rent" for a while but we went over today to check it out..and this is what we find: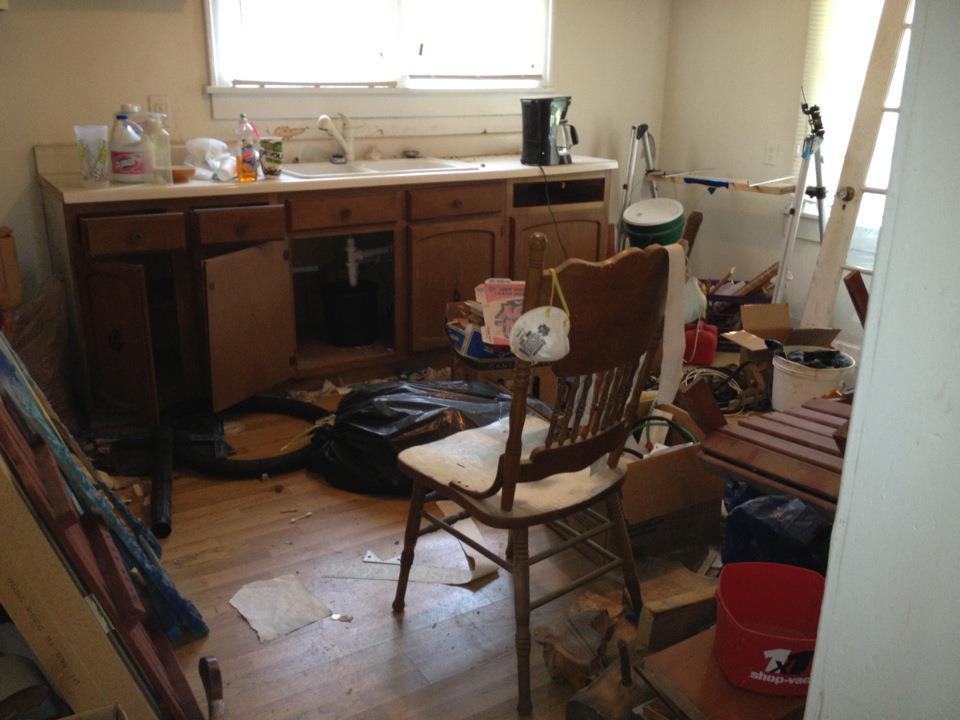 Part of the small bath: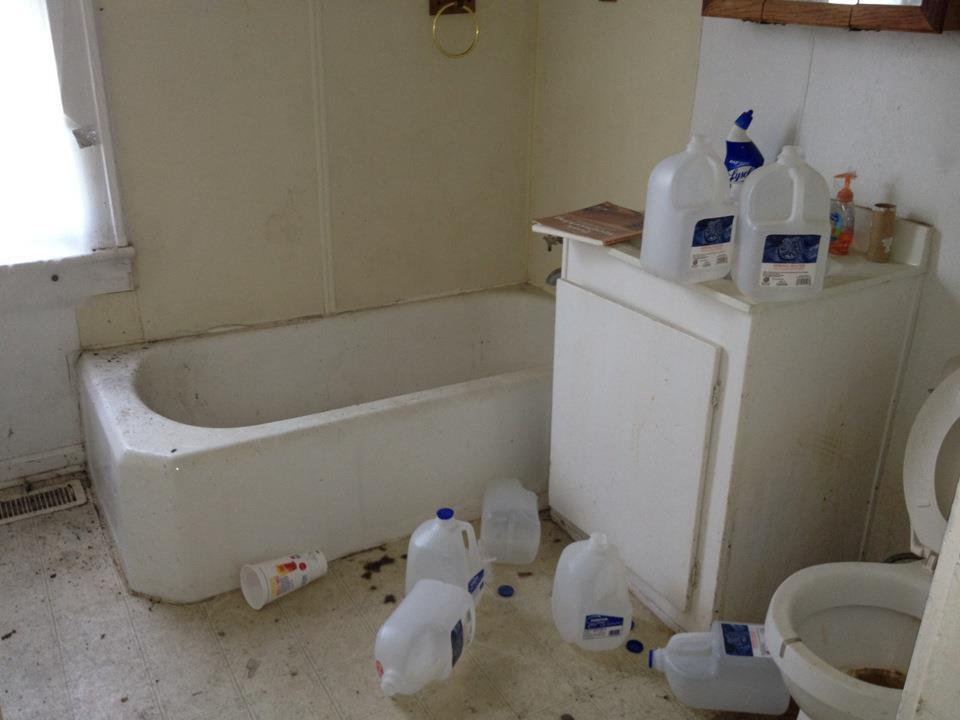 Part of bedroom #2:
Part of the master bedroom: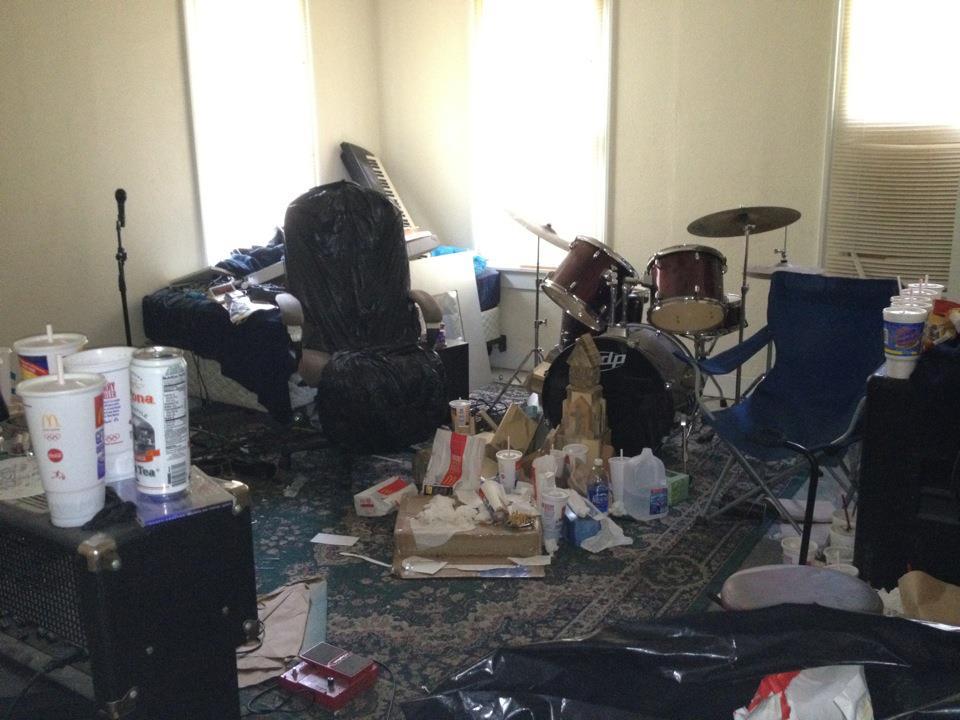 This is part of the wood floors; gee dont you like how they spray painted it???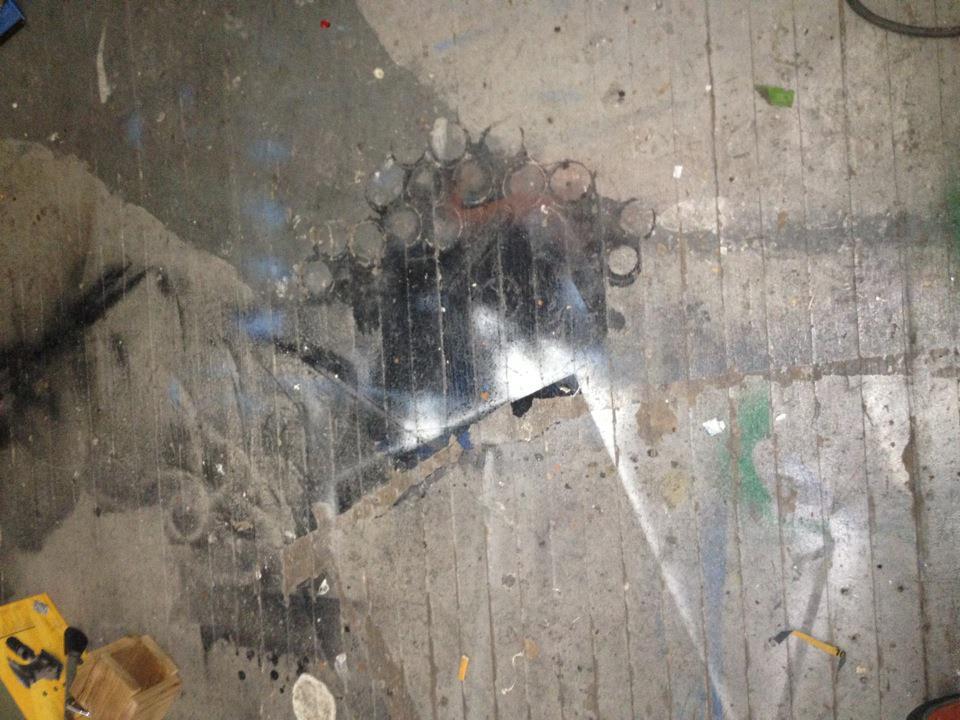 Or are you the type that prefers custom drawn artwork on the living room walls??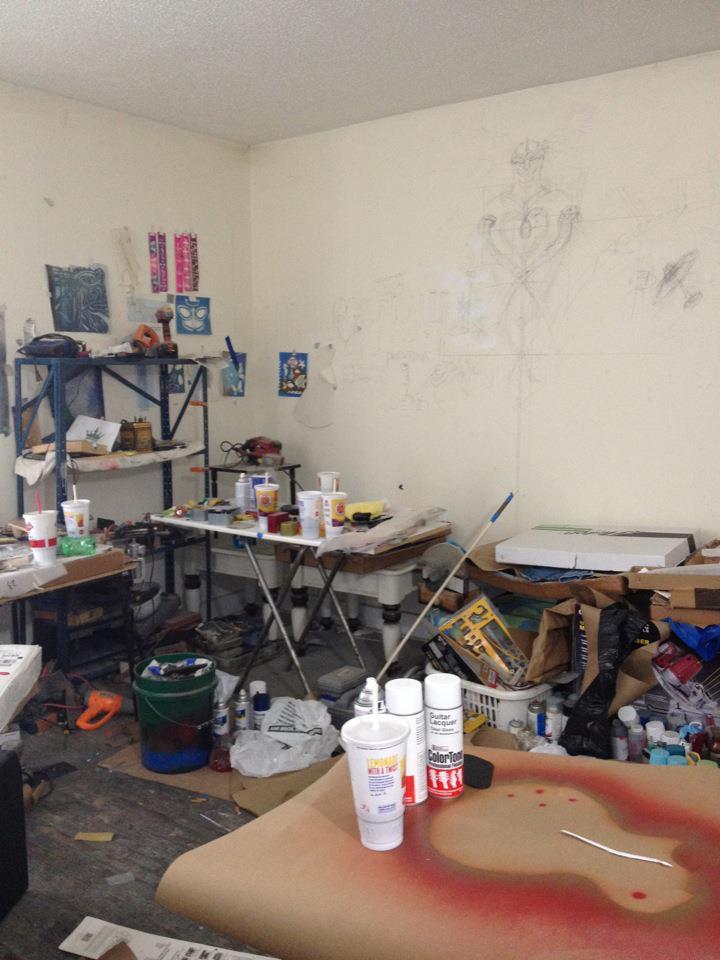 Last edited: