I am on the Alabama Gulf Coast. Sally was a beast but over all we have fared pretty well. No power, lots of damage in our communities, but I learned some pretty valuable lessons. This may turn into an article later about coops in hurricane prone areas and/ or hurricane preparedness. Sally was unexpected in the amount of damage. Our communities experienced Ivan, Katrina, and many other storms that were "worse" storms. The problem with Sally was that she sat on us. By only moving 2 MPH we were belted w Hurricane force winds in one direction for 8+ hours. Then the calm of the eye, and then hurricane force winds for 3 more hours the other direction. How are you guys affected doing? Do you need anything?
I had a HUGE tree fall and land on my coop. Thankfully, the coop was a repurposed dog kennel and was very sturdy. I lost no chickens. My run is destroyed and my girls are now free range and, at times, house chickens. Lol. But we are cleaning up and rebuilding better than ever, based on lessons learned and planning to add ducks! Here are pics.
Before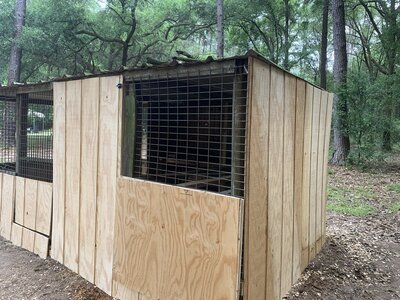 This is our location.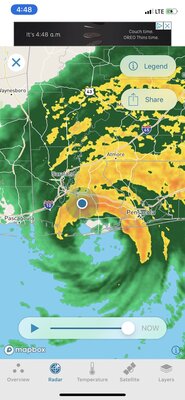 After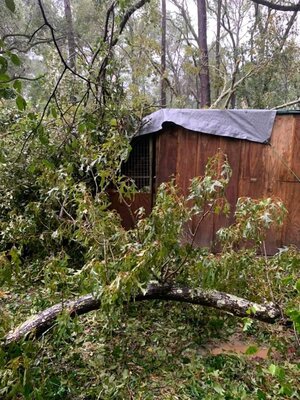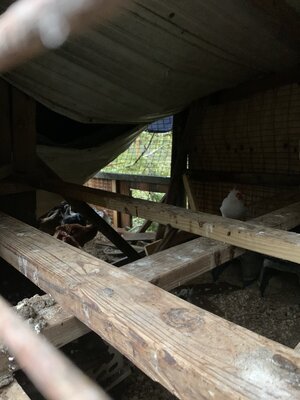 At least someone enjoys clean up