Hi all! Today i noticed a cut on my house quail's foot. It's not bumble foot (i think) because it's a open wound not a dark scab.
Housing
Indoor cage- aspen bedding, L-shaped, 5 1/2 feet *long*, 14 inches high/wide and i took the sand out so it wouldn't get stuck and extended his fleece.
Outdoor cage- hutch; 1/2 inch hardware cloth floor, 1/2 inch on front and on top of one side 3x1x2 (lxwxh). run; 3/8 hardware cloth on bottom three feet, 1/2 inch on top 3 feet, on ground, currently no wire bottom (soon to be fixed so nothing can dig), 1 2x2 perch and one parrot-type perch, solid roof.
Feed/water
All water has Apple Cider Vinegar in it and is a the smallest size (one gallon?).
Feed is 26% (brand

tter co-op?

) and mixed with vitamin B1, raw pumpkin seeds, grit and oyster shells. I haven't switched/opened another bag of feed.
Here's the hurt foot. It's on the bottom of the toe on the left (sorry hard to get a good picture)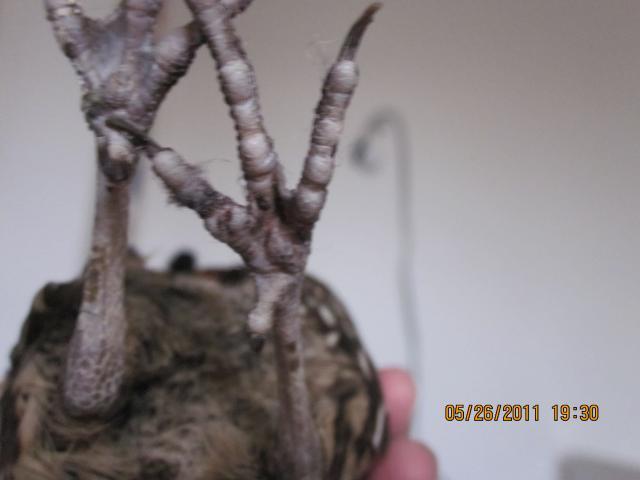 With flash.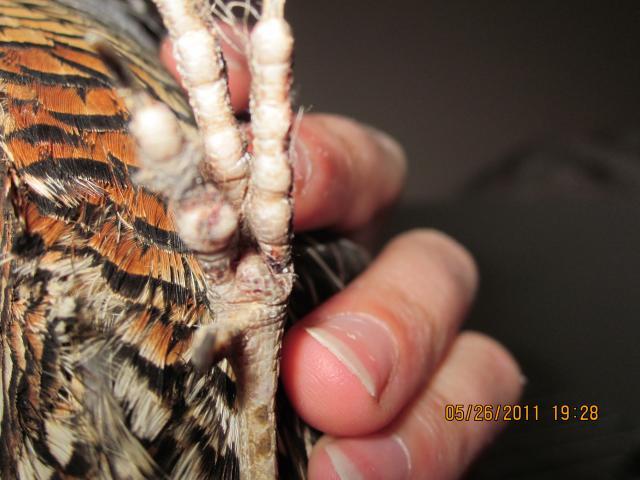 Here is the normal foot.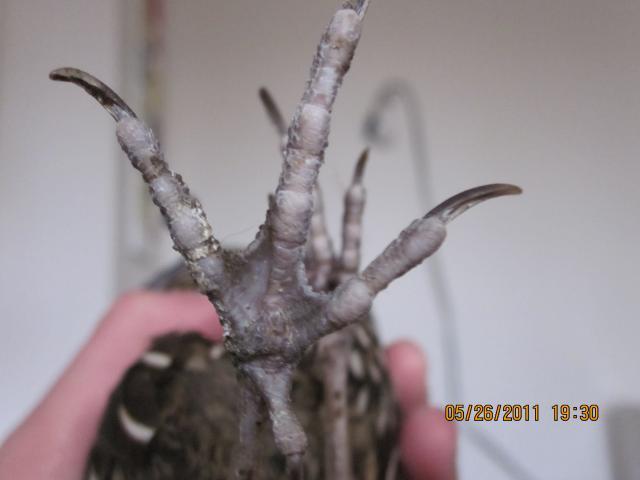 Indoor cage.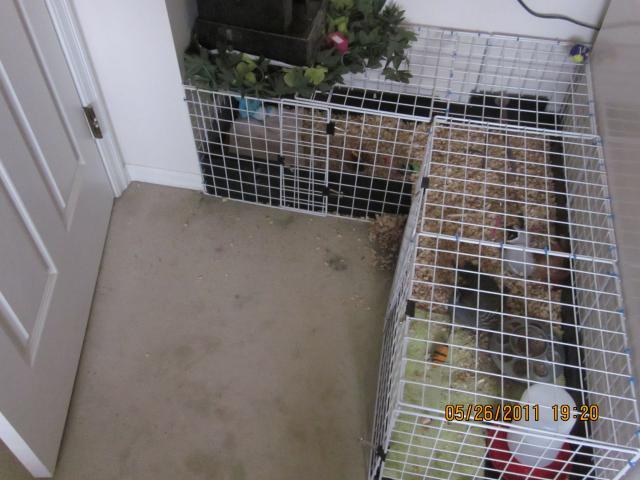 Outdoor cage.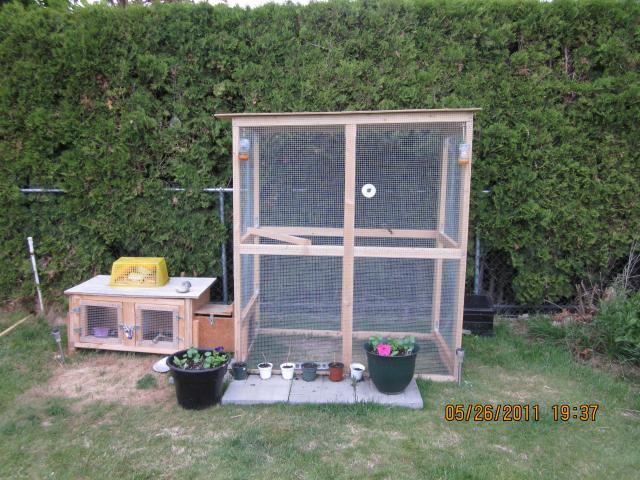 Sorry i sort of went overboard on pics/ information. And in real life it's not enlarged/swollen it's just a part of the skin that looks as if someone was cutting off the bottom part of the feet. But hope you can help solve what happened and if i should flush it out with anything etc. thank you.