We recently moved (5mths ago) out onto a property and I decided a vege garden and some potted plants would be in order. But the rising cost of everything and the fact that husband now moves large quantities of high grade soil soon had me asking him to bring a little bit home from work.
4mths later (bear in mind I wanted enough for maybe 12 medium pots and a small vegetable bed).....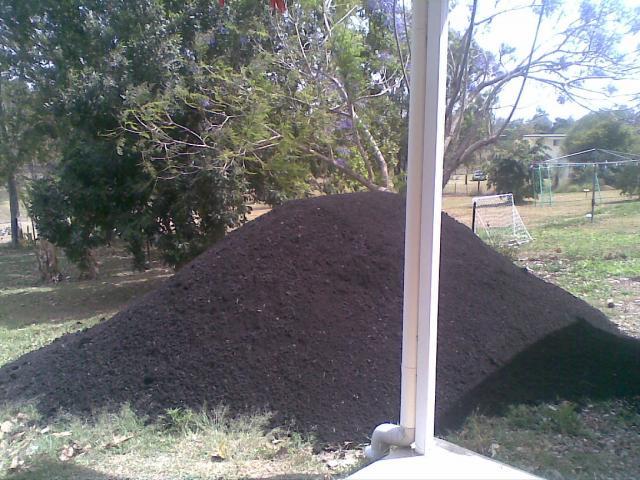 TADA!! Brought you a little bit of dirt home he says then proceeds to empty 8 tons of soil into the yard.
Now I don't own a wheelbarrow yet and I sure as heck don't have a mini digger or the like available to me so....
Here's how I am trying to move that soil to the areas I want it in. Started off well this morning, filled my handful of pots, shifted some into the garden beds I already had but that contained poor earth.
And four hours later...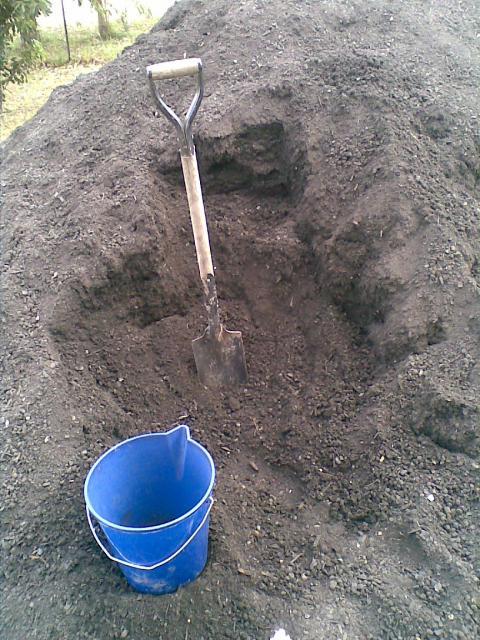 I have a very very small dint in the pile.
Does anyone want to volunteer to help finish this spreading before he gets home in about 4hrs time?