I purchased 12 frizzle eggs a while back and this is one of the smooth feathered roosters that hatched.
The lady i purchased them from does not know what breed her chickens are so its up to BYC to shed some light on them for me.
He is alot bigger and colourful now.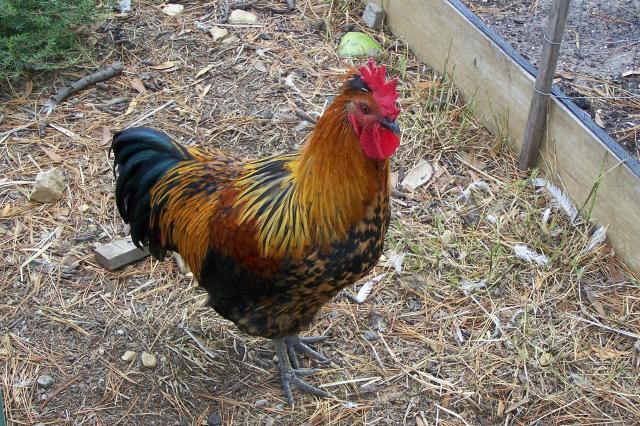 This second photo is of one of the frizzled feathered roosters from the same nest.