I finally have my chicken house built and occupied. My dear husband and friend built it this summer, about half the materials were donated, and it's wonderful. I have many pictures from beginning to end but will just post the end results for now.
My first were two leghorn hens. They are laying every day. I'm so pleased. Two weeks later I got 2 red hens. I'm not sure of their breeding, maybe New Hampshire? They are laying the smaller brown eggs and I believe they are younger than the leghorns so that may explain the size of egg. Then last night I got 2 Buff Orpington pullets. They are all getting along together quite well. I'm hoping the new ones don't get picked on, of course, but so far they seem fine. They were sunning themselves earlier, while the leghorns were laying eggs and the red ones were outside scratching

Below is my first egg, the day after the girls moved in.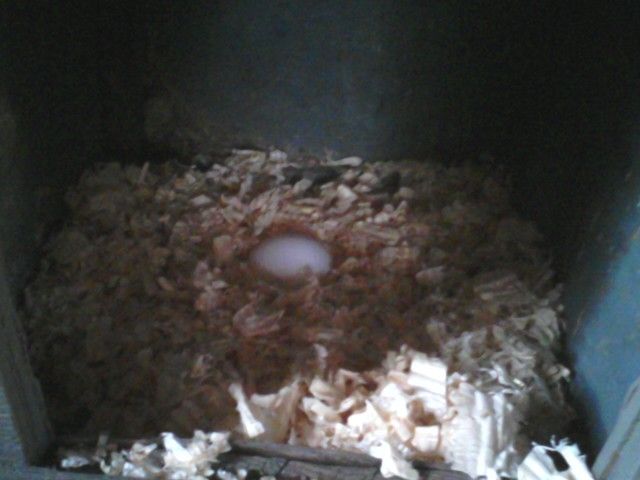 And this is the results after a week of having 4 layers.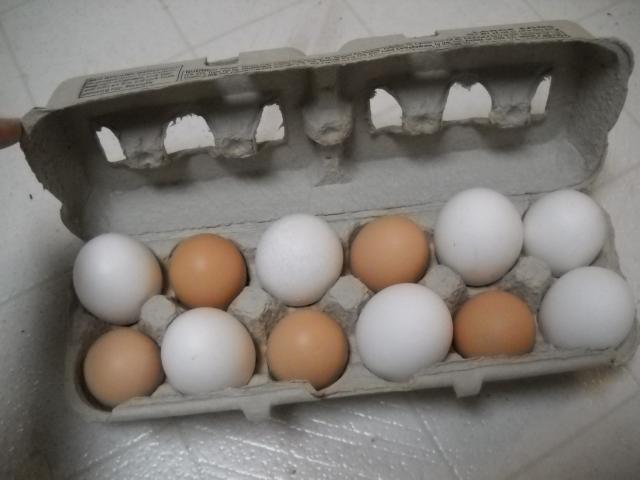 And here are some pics of the 6 of them.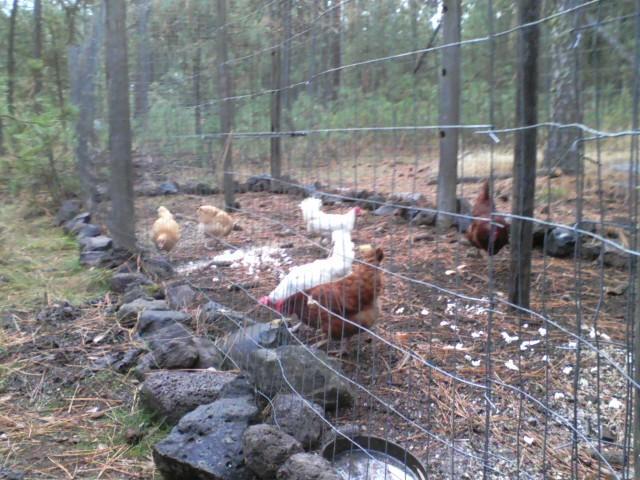 Can someone tell me what breed these red ones are? It doesn't matter, I'm just curious and they are nice chickens.