From what I have read a small pea comb with a single line of "peas" is a pullet.
Awesome!

But my goodness look at that tail!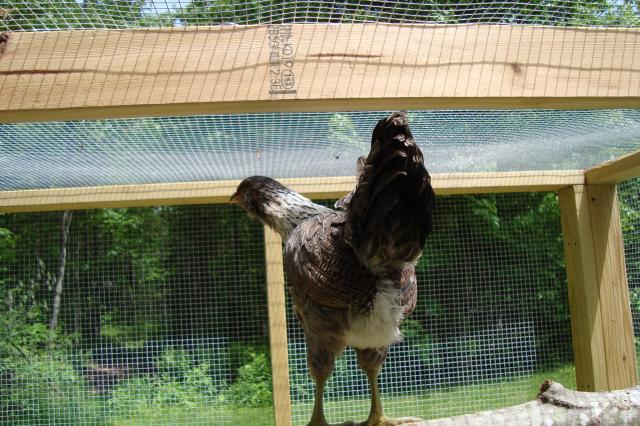 What do you think?
"She" is 10 weeks old. I would think the comb would have popped by now. It's the tail... Have you ever seen one like that on a pullet?