Jul 30, 2009
3,744
227
281
I really want more of these awesome little guys--they are easy to keep, friendly, adorable, and... I don't want to keep inbreeding them to get more--I need some fresh stock, because this batch came from the neighbor's three chickens, who were siblings (and hatched from *their* neighbors chickens), and these also are of course siblings... so, anyway, what are they?
First, the details. They are bantams. The mother was a brown hen. There are two possible fathers--a white rooster, and a traditionally colored (like a Welsummer or similar) rooster. Very pretty. I will post pictures of the adults if I can, but I don't have any at the moment.
The four chicks hatched out in three basic colors--all yellow, a dark colored one with red highlights and some white marks on throat and chest, and two brown/grey patterned chicks with black caps & stripes down their blacks.
And the pics:
Yellow chick (first one out) at a day old: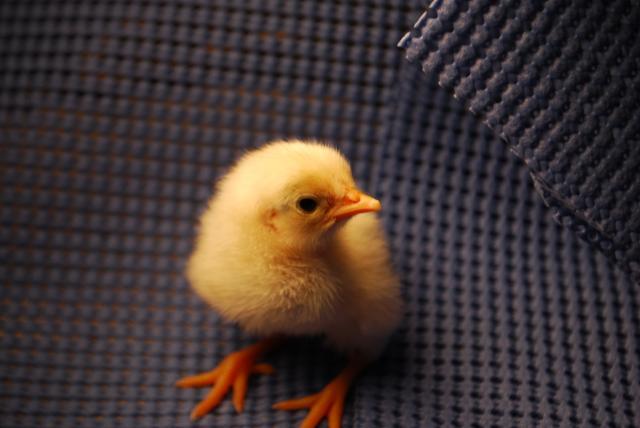 All four of them at a day (or two?) old: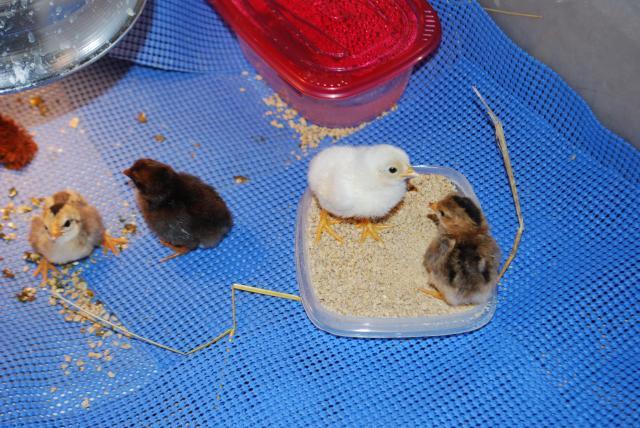 One of the brown patterned ones at a day old: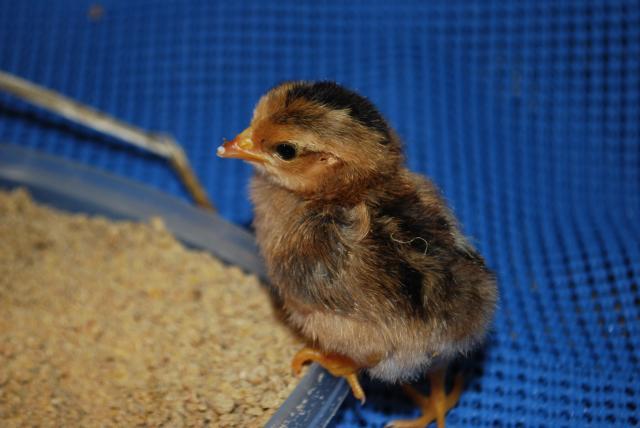 Yellow chick tonight at six days: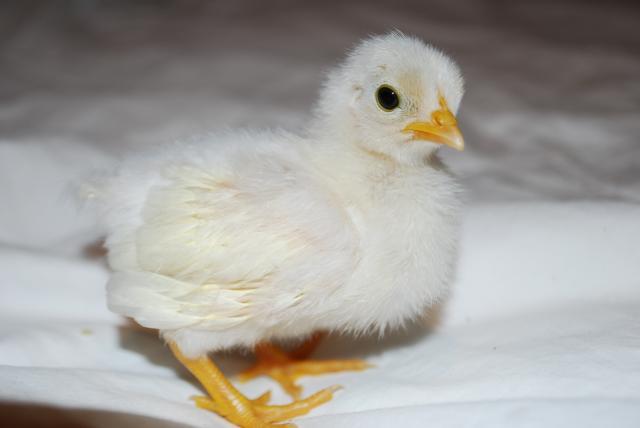 Brown patterned chick tonight, at six days: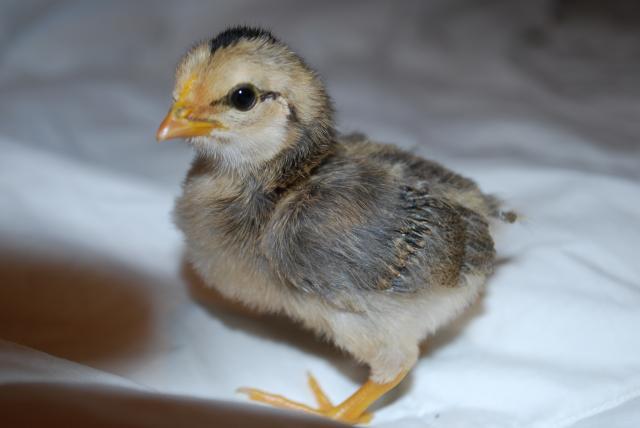 Brown patterned chick from above, to show the cap and "stripe":
Brown patterned chick in my hand, with wing extended to show feathers coming in: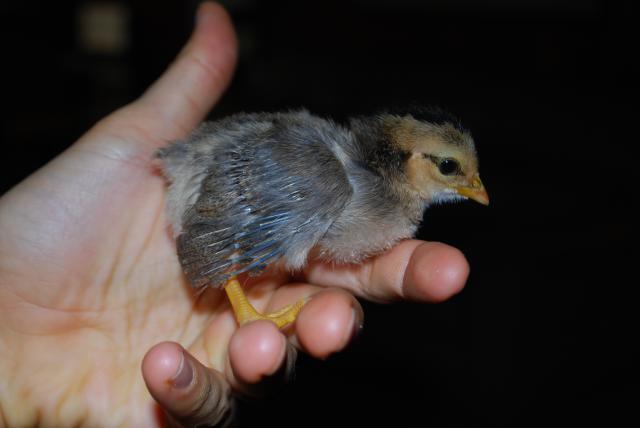 Dark reddish chick: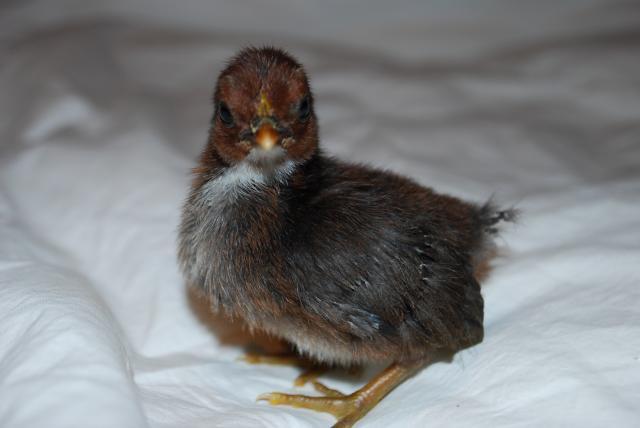 And dark reddish chick on my hand: