Jun 14, 2009
1,735
31
161
What do you guys think.
These two girls are, on the left Big Jimma Brown
on the right Chicken Tenders.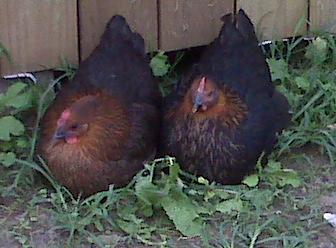 Big Jimma Brown's name was changed from Big Jim Brown when he turned out to be a she. Chicken Tenders got her name by being very tame, my grand daughter hawls her around like a babby doll.