May 8, 2008
6,654
161
386
My Silver Laced Wyandotte roo fathered a beautiful little pullet (Molly) this summer. She is 5 months old now and, except for her single comb, I swear she looks just like a pure bred Columbian Wyandotte. I have always thought her mother had to be my Silver Lakenvelder, because their coloring is so similar, but now that Molly has gotten so big, I'm not sure. From these hens (all hatchery stock), which do you think would most likely be her mother?
Silver Lakenvelder
EE
New Hampshire Red
Speckled Sussex
Red Sex Link
This is her a couple of months ago, when she was much smaller and her coloring wasn't nearly as complete.
Notice those yellow legs...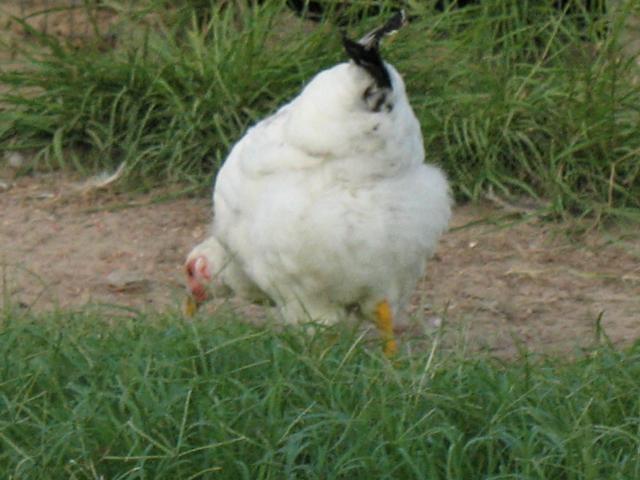 She was a cute little girl then but she is absolutely gorgeous now, and such a sweetheart!

Last edited by a moderator: