My grandmother has Alzheimer's and doesn't quilt or sew anymore because she doesn't really remember how. When they were cleaning out her apartment (she was hoarding a bunch of stuff and it was starting to become a fire hazard) they were deciding what to do with the fabric, and decided to give it to me. It's kind of hard to go through all the fabric, because looking at it I can tell who it was for. Here are some of the unfinished projects that I found among a ridiculous amount of fabric:
These are flannel blocks, on the left there are just blocks stacked up. Two rows are sewn together and one is not. It needs binding and I am not sure what to do with the "back" of the quilt...if the fabric will enventually fray and be a "rag" quilt, or if it needs to be cut or something.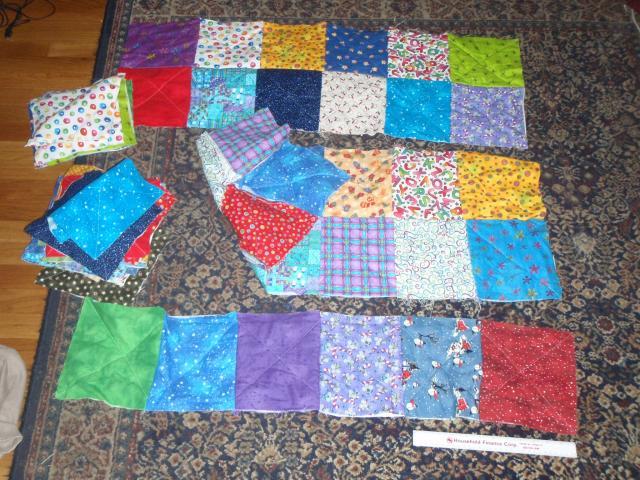 This is just a quilt top but I think it's BEAUTIFUL. Is this a table runner? What kind of fabric should I bind/back it with?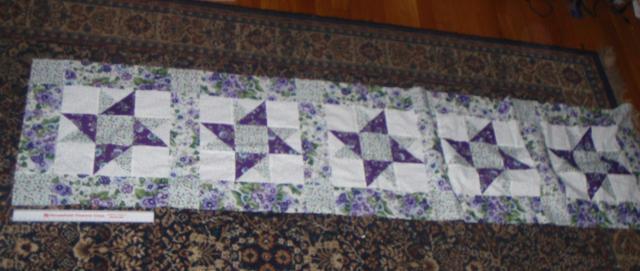 A random heart block:
And here is the fabric that I'm going to use for my cousin's (baby) quilt which is going to be jungle themed. Not set on a particular design yet. I wanted to make it kind of like an "I Spy" quilt too but don't want to make it too crazy. I bought the two prints on the right today, the rest were from Grandma's pile. It's also hard because we don't know if it's going to be a boy or a girl