Make Ameraucanas Great Again
Premium Feather Member
Nov 5, 2018
5,082
39,488
922
I have a Jersey Giant/RIR hen. That started to limp a couple weeks ago. While she walks her toes roll under her and other times it's almost like she flicks her toe forward and has a normal step. I had hoped that alittle time would help with the problem but it doesn't look to be the case. So i have her confined to a small space now 3x4. I used vet wrap and wrapped her middle toe and up her leg. This helped alot with her walking. I tried a splint under at first but it looked to be causing her foot to fold under so I removed and just went with wrapping it. She is still eating and drinking fine.
After some reading I came across some post about Vitamin B Deficiency. Figuring it wouldn't hurt I gave her a dose of .5 ml of the following. My dosing was based upon some calculations I did from another product by rooster booster B-12.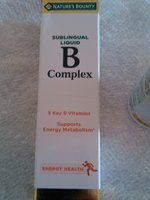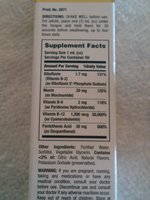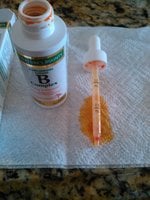 The .5ml(cc) was basically just a few drops which i put onto bread pieces and gave to her and she had no problem taking them.
This was also $10 for the bottle compared to $20 for the B-12 supplement from
TSC
.
Anyone else use this product? How did I do with dosage? Also should I give that amount only once a day or twice maybe? Any ideas would be great.
FYI , Vitamin B Deficiency is also common in vegetarians so I guess it makes sense that depending on what the chooks are being feed it can happen to them also.