I have 4 eggs in the incubator- 3 are normal sized, and 1 is a really tiny one (must have been one of my other Hen's first lay.
Anyway, the small one seems to be the one with all the blood vessels and stuff happening in it. I can hardly see inside it, but I could faintly see small vessels and all that. It seems to be developing, hopefully there is enough room for the chick.
All the other normal sized ones, I can see the air sac on the bottom of the egg. I took it out and all I can see is this big black blob in the middle of the egg, which seems to float to the top as I turn it sideways. I cannot see a darker spot or anything inside this, so I'm confused as to whether it could just be a dark yolk or what. I'll post a photo in a sec...
Here ya go: (also forgot to mention, this is Day Six) the dark part at the top of the egg seemed darker in real life, but i could be imagining things haha. Also, these are two different eggs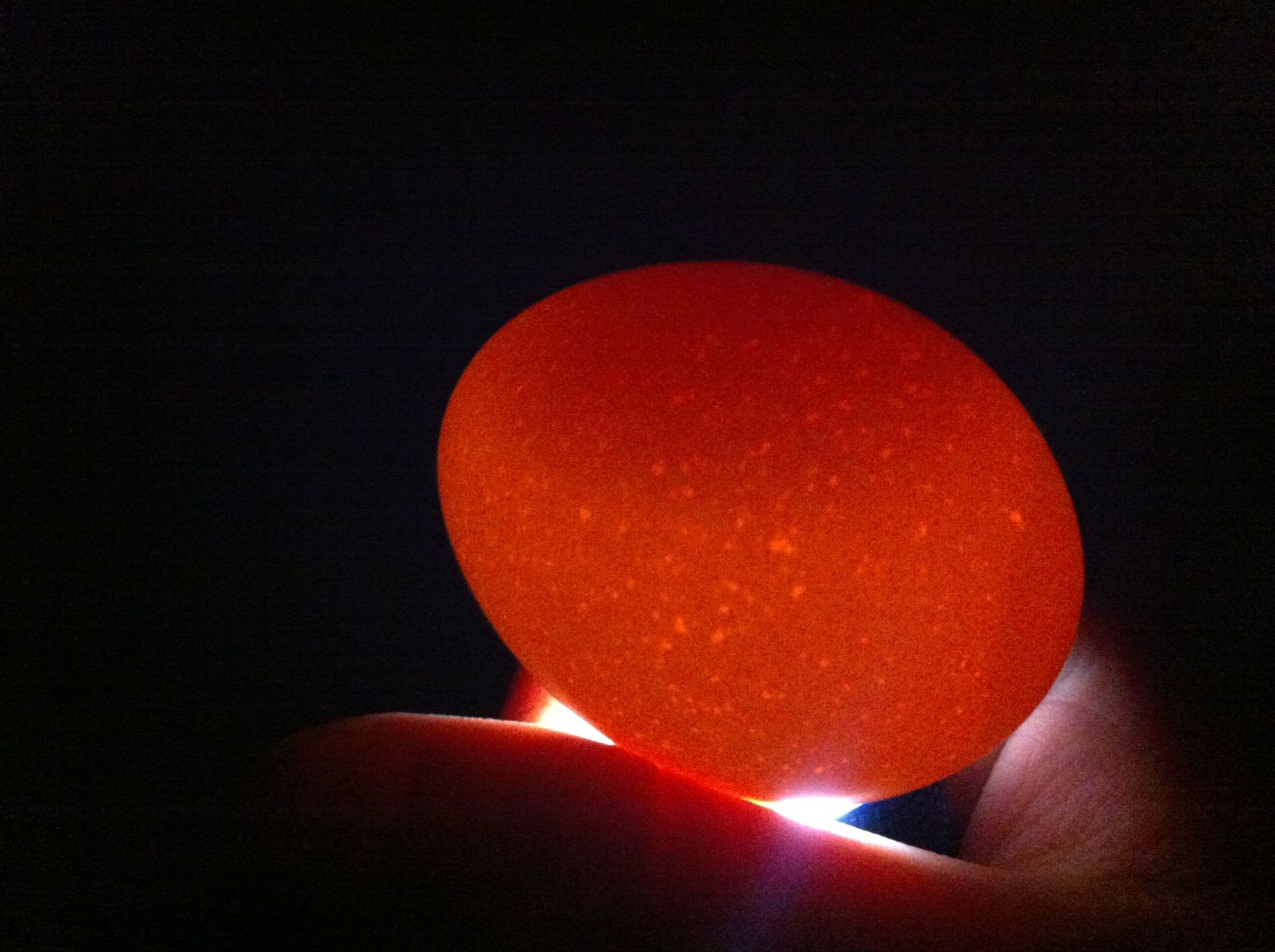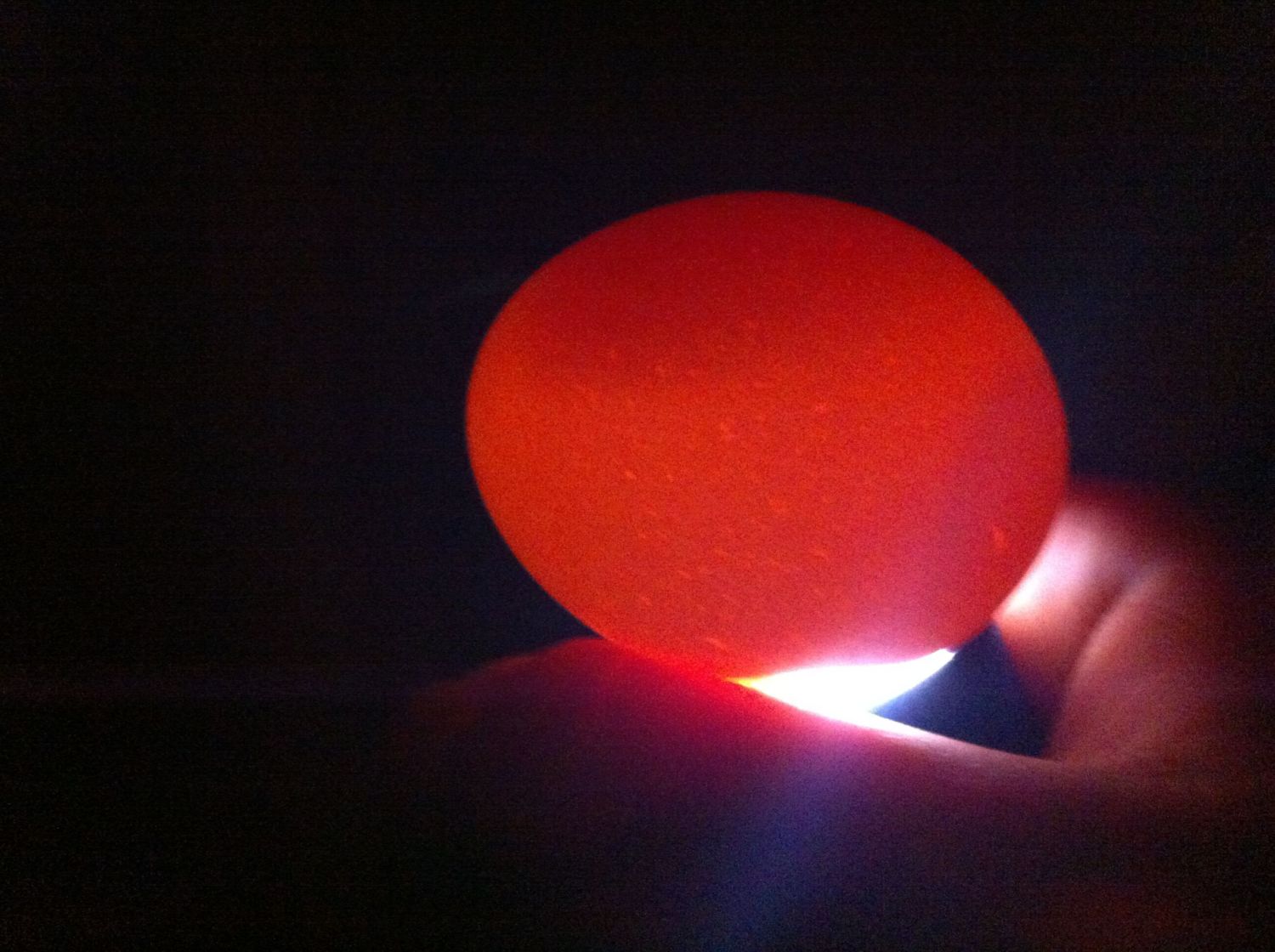 thanks!
Last edited: