Yup!

At least, it's working just fine for me, my broody phoenix, and her 14 chicks: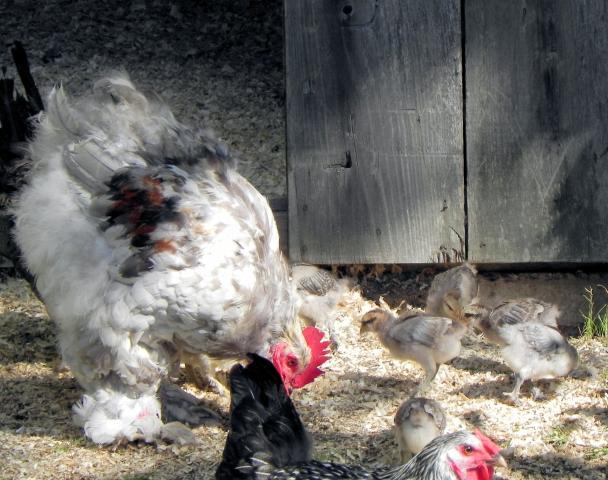 Snacking on cracked corn with daddy - the splash cochin.
The rest of the flock just ignores them. Even my dogs know better than to even look in the same direction as the chicks, or Emmy will come running to kick some butt!