So, now for my females! I bought 12 golden laced wyandotte females (hoping for at least one to have been mis-sexed and be a roo!), 3 golden comet females and 3 black sex link/black star females. Of all the dark birds, I have 4 with single combs. So, I started looking and noticing that of those 4 dark birds with combs, 3 don't have face markings - those should be my black stars. The 4th chick with a single comb has face markings, but it otherwise mainly black. What is she, I wonder? Perhaps she was put in the wrong bin at the feed store (saw that happen before!)??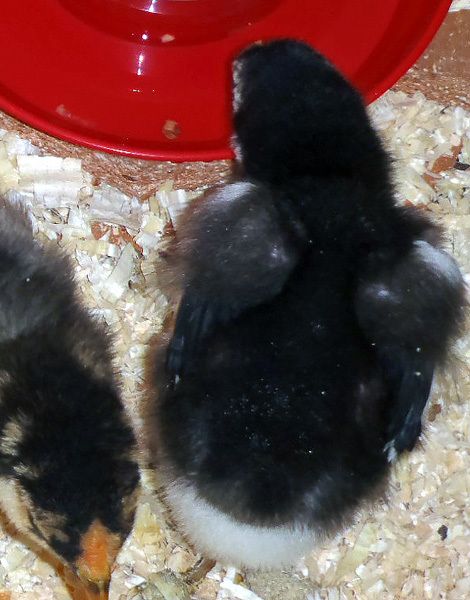 Sorry it's just the back of her here. I didn't she was an odd one until later, so didn't have any specific pics of her. She's about 3 days old here.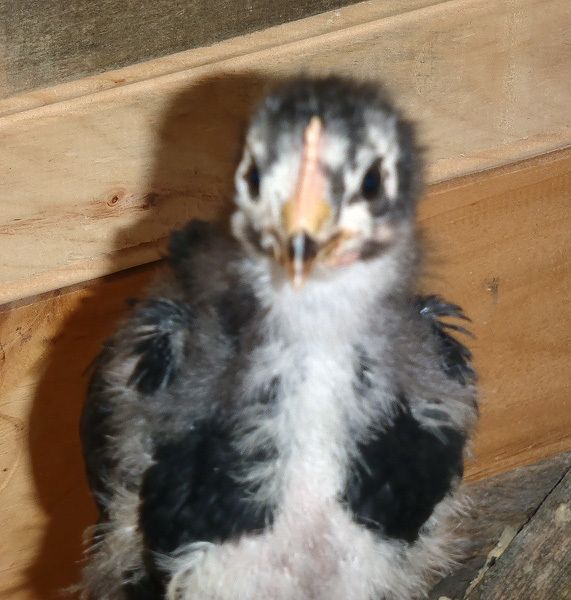 Sorry this pic is blurry, but it does show her face markings. She is now 24 days old in this picture and all the following pictures.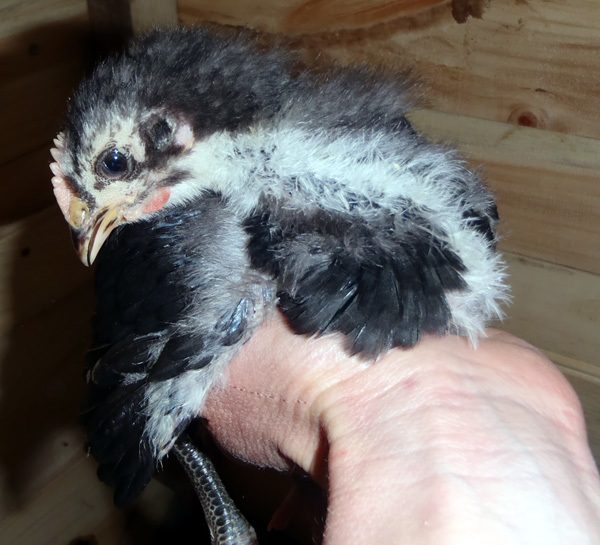 This shows one side of her face and that her legs/feet are dark.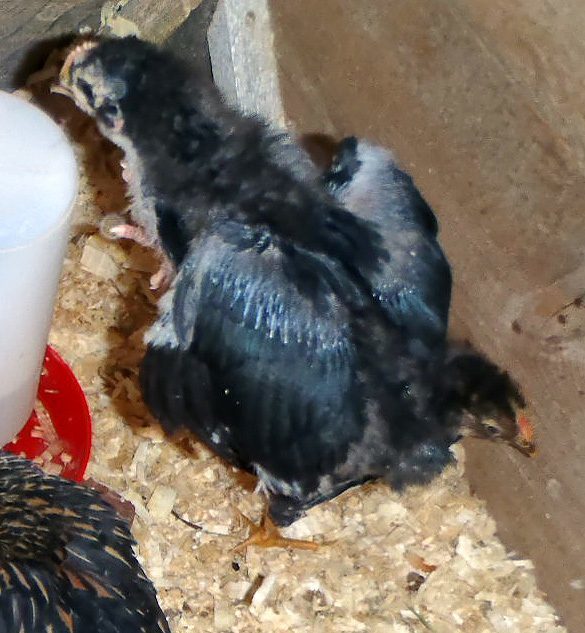 A little blurry, but shows her back.
The following picture is what one of my other black stars looks like - same age (24 days) and more typical appearance: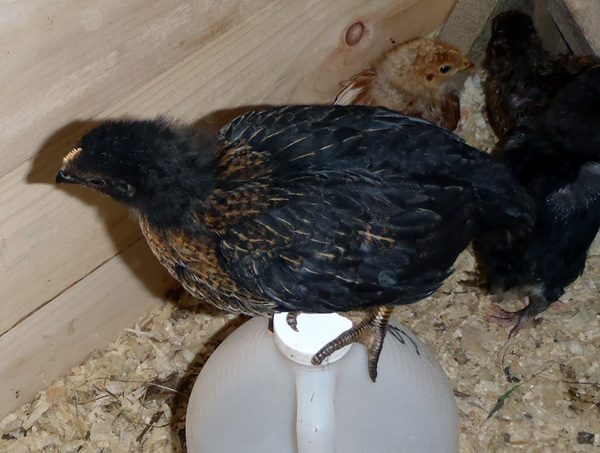 I have two black star that look like the above photo - typical appearance in my understanding. I have one that is almost solid black with a little bit of the coloring seen in the above photo and I figure she's also a black star. But, my odd one with the facial markings, but otherwise mostly dark with some light fluff - not sure what to make of her. There were supposedly only 3 black star in this group. Thoughts??