OK, so this is SUPPOSED to be a 4-5 week old Gold Laced Wyandotte pullet. In the first picture you can see the feathers at the base of her neck are rather pointy.
In the second picture you can see her breast is pretty much straight red, no lacing.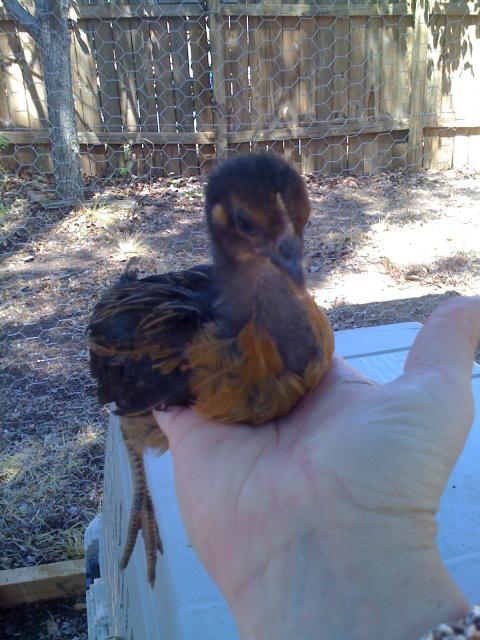 Also, I didn't get a shot of it, but she has no tail feathers to speak of. I have read that pullets usually get their tail feathers before cockerels. My RIR has plenty of tail feathers already! Also, other pictures I've seen of GLW at this age had reddish heads, this one pretty much black. Any ideas?
Last edited: