In my last incubation i hatched 16 out of 20 that went into lock down (3 didn't make it in the first few days
)
so now i have 13 three week old chicks and 18 one day old chicks that just hatched this morning plus 5 more eggs with pips in my bator! that is out of 35 eggs in lock down...
So i now have 31 chicks -- maybe more cause i have pips.... super happy!
just one thing i thought was funny today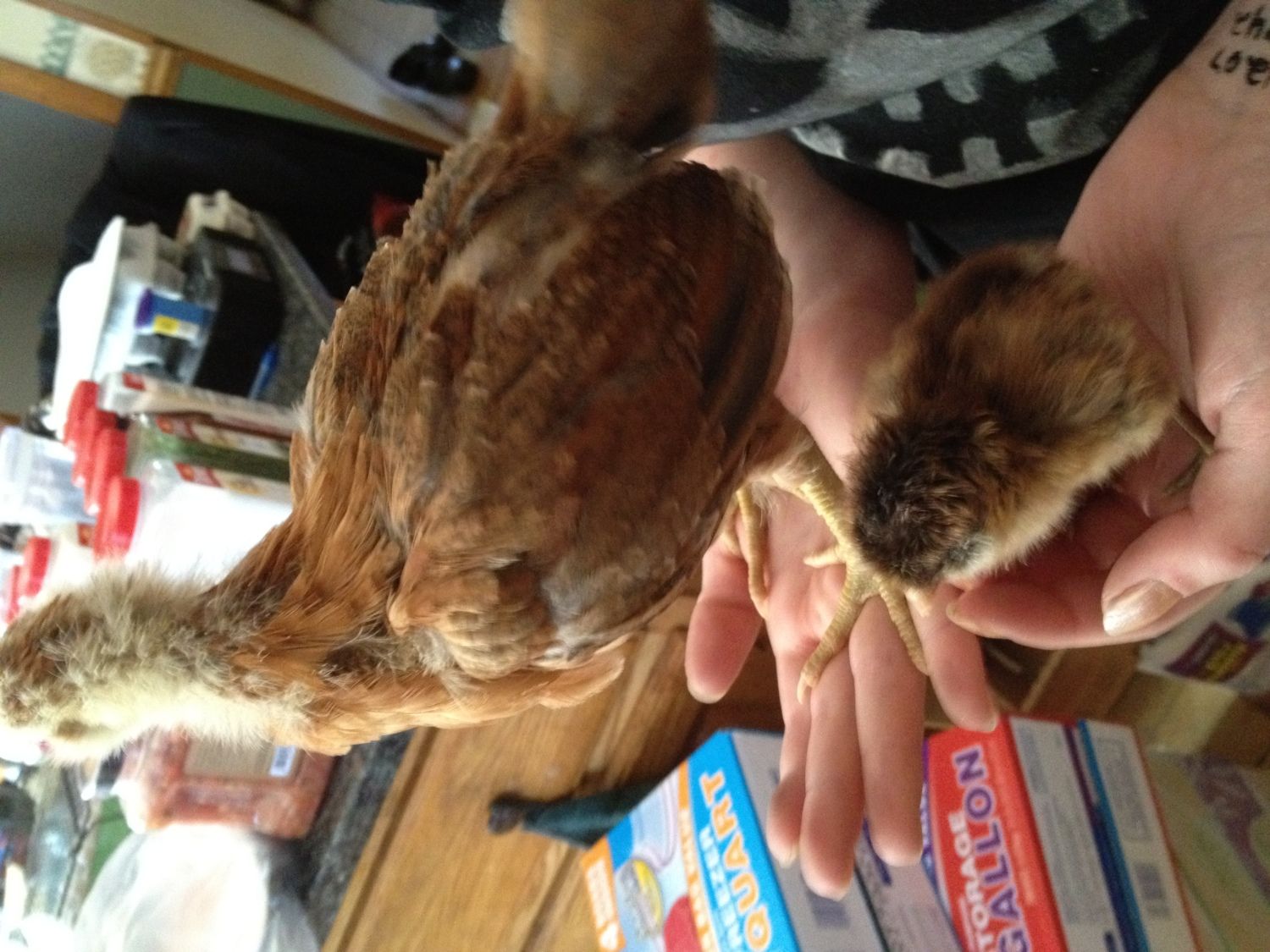 one of my 3 week old EExNH crosses and one of my day old EE's wow the difference in size holy cow.