I've always wanted chooks out the back, not only for eggs but as pets for myself and son - so when a woman in my town advertised four free chooks and a coop, I jumped at the chance. Only she didn't give me much information (I didn't think to ask at the time!) so I have no idea what breed they are, and I have a suspicion that one might not be a hen (I think the term is roo?)
They were advertised as bantams, 2 months off lay.
Three are black, two of which have a sort of "hat" of feathers - very cute! One of these also has light feathering on it's feet and visible comb - the suspected male (I really have no idea though.) We haven't named the black chooks yet, we're still trying to tell which is which.
The fourth is a beautiful golden colour with feathered feet and a big fluffy bum

She is very cute and we named her Peanut.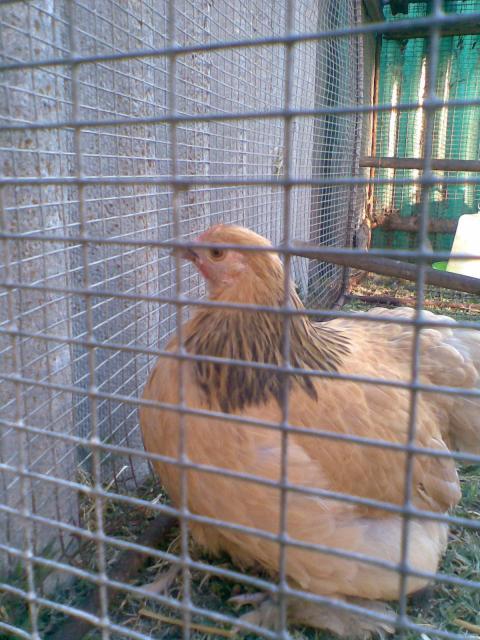 Peanut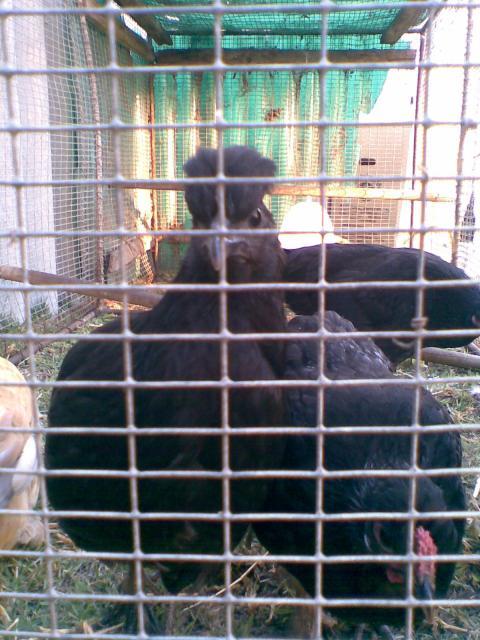 The one at the front here, I'm worried might be male - the shape and feathering just seems different from the other two. Please say I'm wrong!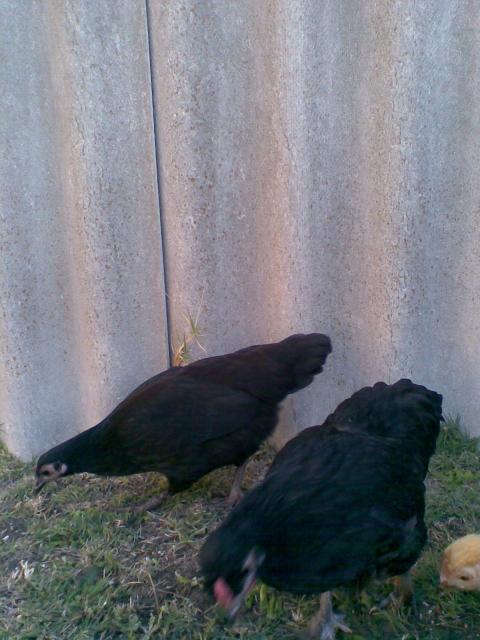 Sorry the photos aren't very good, the chickens wouldn't let me get close. I will attempt some more better photos soon (after reading Wynette's post I realised these probably aren't very helpful.)
Last edited: