The 2 hens in question (not the RIR or Barred) are 3 years old now & I've never known their breed.
I took pics today to share: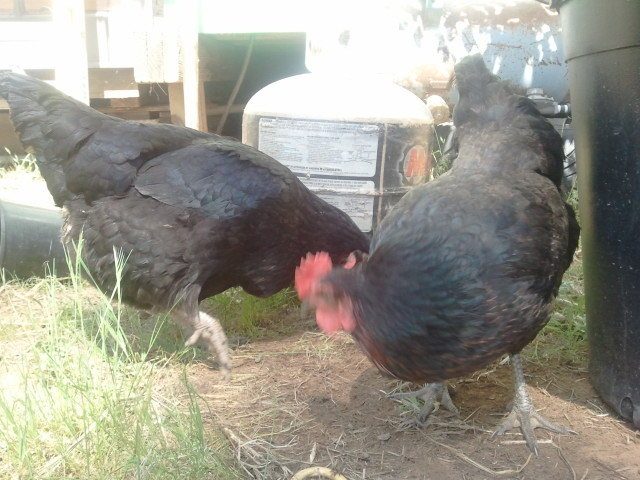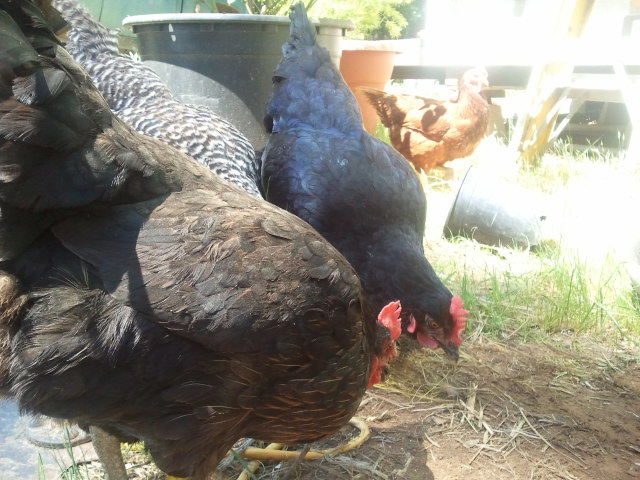 They are black w/ a very iridescent green that shows in the sun. They have medium sized rose/red combs, most toes are yellow but a couple are black. They lay medium sized brown eggs.
Any ideas?
Last edited: