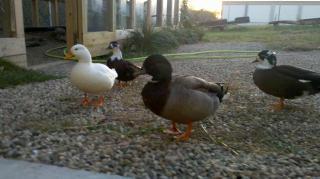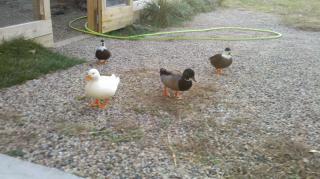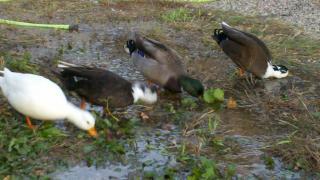 I can never get that good shot..lol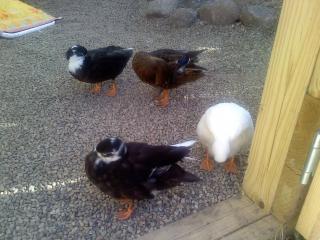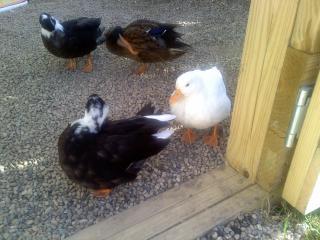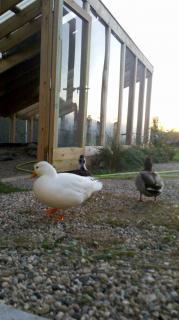 little fuzzie butts.
heres their comfy comforter they luv to sleep on.. lol
their pen is now lived in... they have a nest box and a mud hole..yummmers
inside the duck hut -- a nesting box , doubles as a shelf. A beautiful pic my niece/nephew made and
their music box..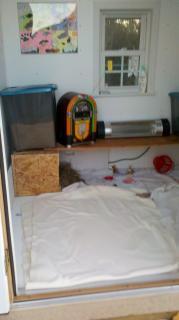 cupboards for storage-- I have to use sheets / blankets on floor. Put straw in and they hated it. ugghh.
getting plastic up for winter.. with the exception of plexiglass in 6 of the front sections..I hate snow.