We just got our Cayugas, Blue Swedish, and Welsh Harlequins via the post office this morning from Meyer Hatchery (shipped in from California). They look great! My girls are already calling them by name.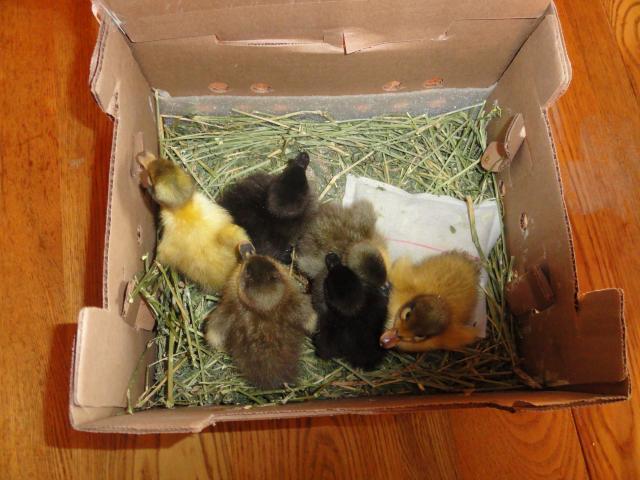 They are drinking, eating, and resting well already.
Just gotta remove their leg bands very soon.