Yes, I know its a roo! We've known that since before 3 weeks, when he started to practice his crow

These are my two chicks hatched from a K5 hatching project. They look so mature compared to some of the other breed pix that I see posted here! She is a 5 week old Black Sex Link pullet. If I didn't know what she looked like as a chick I would think she's a cockeral because she has huge feet and is growing so fast.
I think that he is a red or amber sex link roo. He is 4 1/2 to 5 1/2 weeks in these pictures. Again he looks so mature compared to others. Is that true of these hybrids? Maturing fast, I mean. He was a very white chick so we initially thought he was a white leghorn. Next he had black shafts showing in his tail and wing/back feathers. Then he has started to show alot of buff/red/amber coloring on his breast and shoulders.
Thanks,
Donna
Peppy (her) and Ally (him)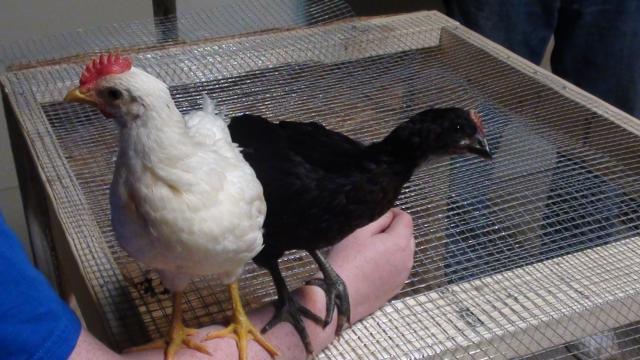 Ally's head profile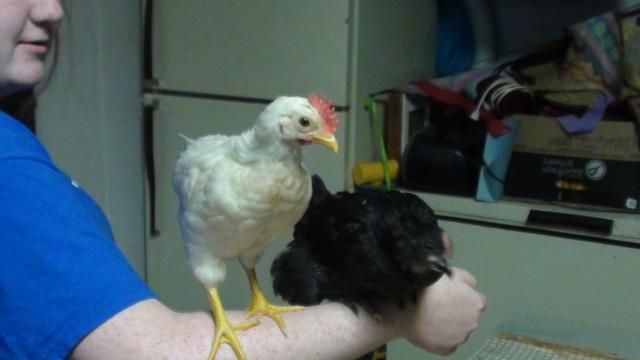 Ally's pretty boy profile
Ally today (5 1/2 weeks)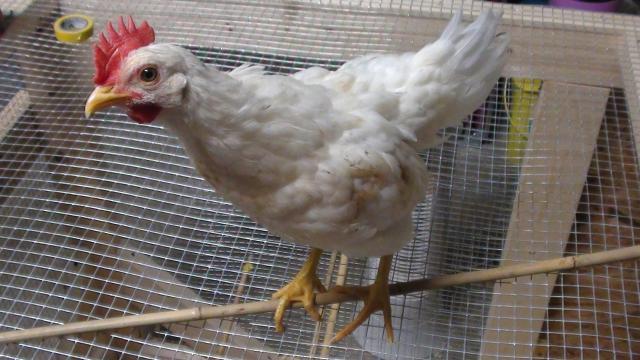 Ally's other side (5 1/2 weeks)