Recently got some pics of my fluffy pets and just wanted to share!
Ciara getting/giving some lovin'!
Slight older pic of Lou (Jack in the background)
Littermates looking cute! They are 3 years old.
Tika. Manx. Approximately 13 years old. In her bed of leaves, not too happy I woke her up lol.
Jack. Rat terrier. Excuse his less attractive features...throw the guy a bone. He's 16!
He had been sleeping so adorably, but then he woke up, but I still think this is a good picture.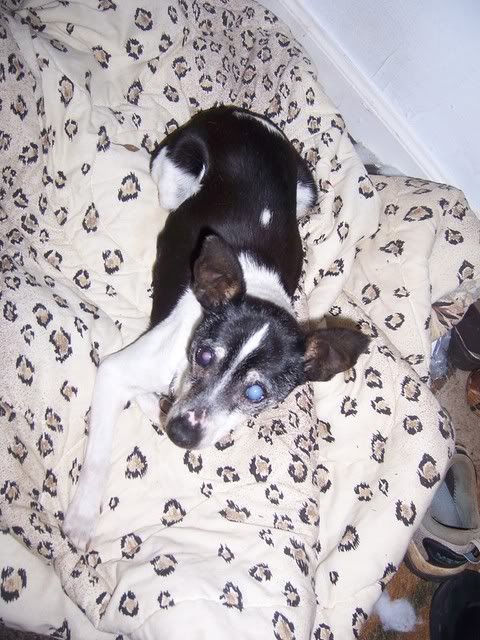 Artsy with the black and white, haha.
Samson. Weimaraner/Husky. 3 1/2 years old. Still acts like a puppy.
Bliss.
Maybe a little too big for that chair?
Just wanted to share! For some reason I'm having trouble making them smaller...but anyway...Feel free to post some pictures of your furry family as well!