I have a small free range chicken flock and a bold red fox with a taste for chicken that's been on a killing spree. The girls have been free ranged for 3 years and this fox has been the only problem, but it's killed 15 total. It hunts in the daytime and very close to the house & dogs.
SO I am currently keeping them locked up in the coop until the fox can be trapped or shot, which may take some time. It is already in the 90's here and although I have screened vents cut in the door, it's not enough. I have a secure coop but no run. Yesterday the thermometer in there said it was just over 95 degrees and that was with a box fan running.
I've put in 2 bathroom exhaust fans and numerous box fans in the past 3 years, but the dust is just too much for them and they only last a few weeks. I want to buy an agricultural or industrial exhaust fan with louvers, screen over the blades and a sealed motor so the dust isn't an issue but all the ones I've seen are huge! I also don't want to spend a weeks pay to get it. Does anyone use a fan like this that they'd recommend?
My coop is big (approx 12'L x 8'W x8'H) This pic shows about 1/3rd of it, and the hens spend their nights and nap times up in the rafters 2' or so out of the top of the frame.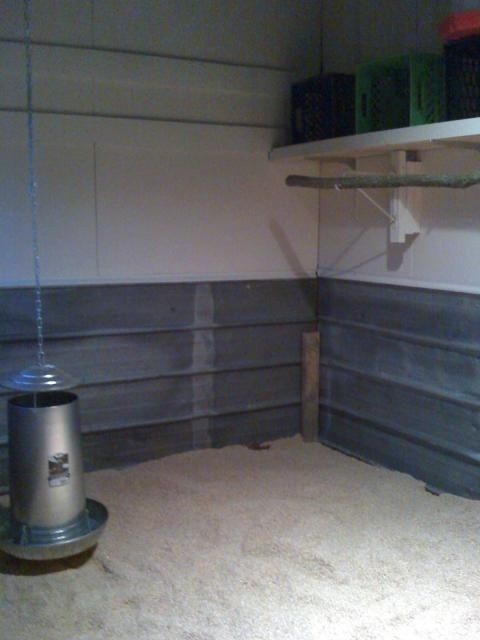 Last edited: