Apr 19, 2009
8,603
66
308
This is a young pair (2011) of lavender muscovy ducks. I really like them, but I cannot afford to build another pen and I cannot bring myself to keep them confined. The drake is feeling his oats and has just started chasing my geese around. He is very big. They are both people-friendly for the most part and will even eat from your hand after they trust you, but don't like to be picked up.
You can see the female behind the goose. They both have lovely curly crests.
This is her a month ago. Haven't gotten many pics lately- the weather has been awful.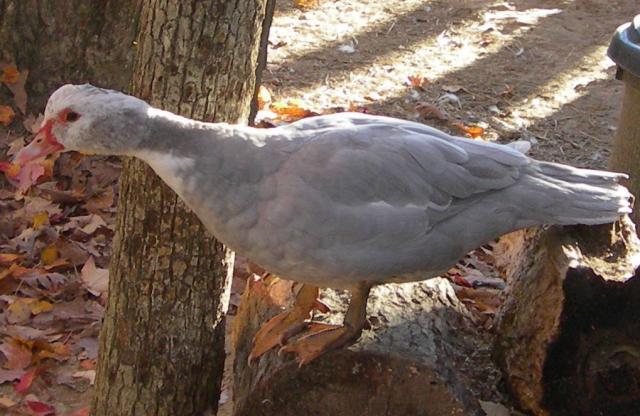 This is pick-up or meet only. We're between 37367 and 37327, or you can get directions here:
http://www.gardnerplace.com/directions.htm

New
pic- 12/26
They get along great with other animals

Last edited: