My guess is three girls and one boy.... but that is a complete stab in the dark... What do y'all think? I think they are between 2-3 weeks old...
Chick 1
Chick 2
Chick 3 This is the one I think might be a roo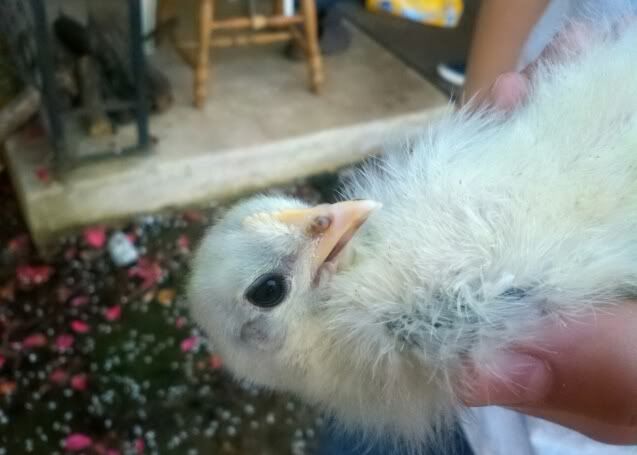 Chick 4
Please don't tell me they are all roos!!!!