This sale is for 1 dozen Salmon Faverolle eggs with extra eggs, just whatever is extra on the last day. I have a banty roo over three large fowl hens. Incase anyone has any, I'm looking for a LF boy for them and some banty girls for my existing rooster. In any case, They lay nice tinted eggs, medium sized, that are very fertile. Hatch rates have been good. Some eggs hatched this year by one of my customers had 6 eggs shipped and 5 hatched, even under split hatch conditions. I would be happy to send more eggs but they must be shipped separately. Eggs should be shipped Express unless you live in California, or the surrounding states. Message me for shipping prices. I never ship eggs that are older then 6 days old and store them in a cool place ect.
Please do not click "Buy it now" Message me or call me if you want to know more or have questions. (951) 505 4276
Note: All birds had feathers pecked off their feet at the time, they have grown them back and they look great. I can get photos if you want.
The Rooster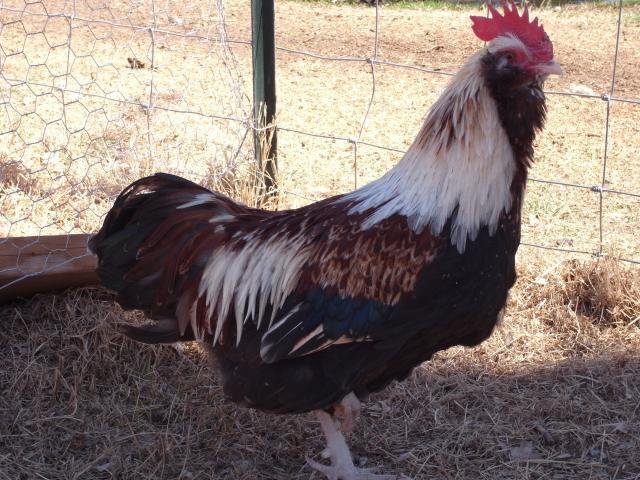 Bantam roo. He's filled out since this photo. He has a lot of color on his shoulders and it's very brilliant, the photo doesn't do it justice. He has color in his muff, but none of the females he has been bred to
Hen 1
Very nice coloring, shape, and size. She has a great triangle shape. Very light colored. Nearly twice the height of the rooster but her eggs are all fertile.
Hen 2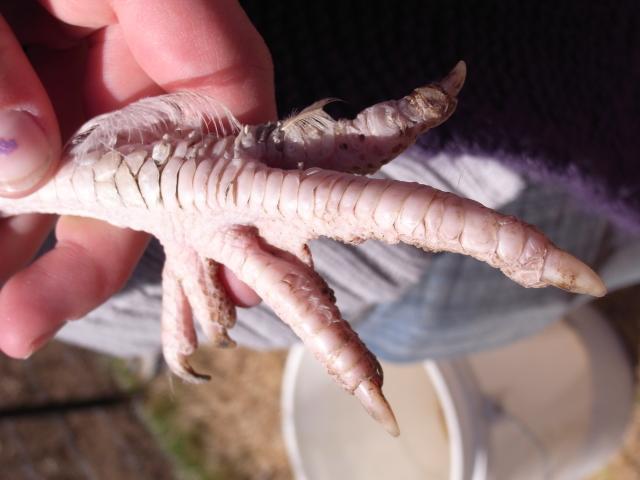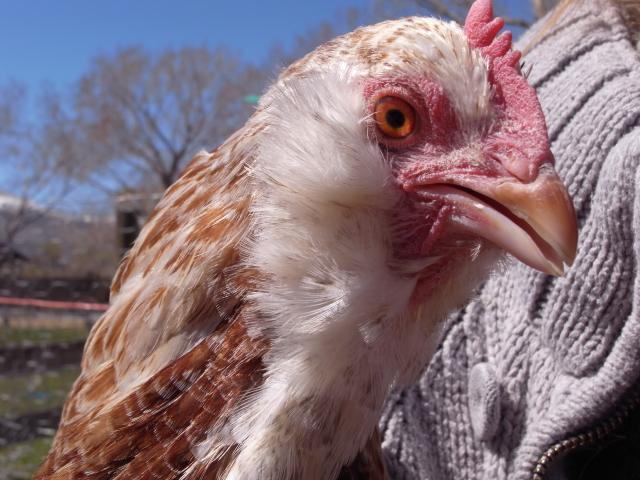 Good coloring and good foot feathering. Hatchery bird culled hard for the faverolle standard. She too has filled out since, she looked very small and skinny here but she is now nearly the same size and girth as Hen 1.
Hen 3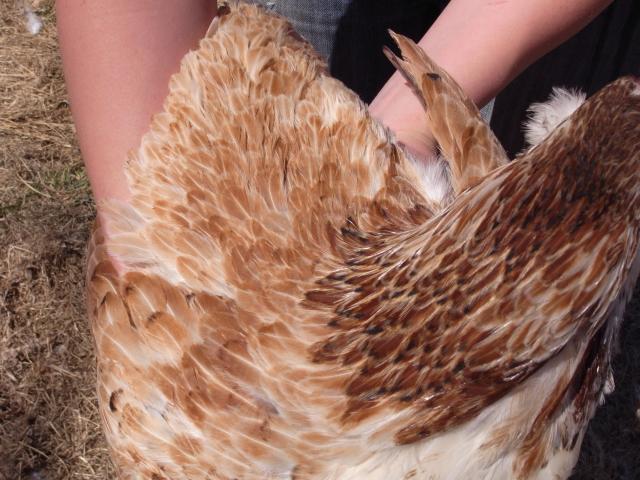 Her color isn't perfect but she has great toe placement and size. She is the same size as Hen 1. There is a bit of color in her beard.