Hatching and Showing
13 Years
Oct 10, 2007
5,475
18
346
Monday evening I saw the first pip, and now I have 6 sweet Ameraucana chicks running abound in my used-to-be-very-empty brooder

I ordered 22 eggs from DipsyDoodleDoo (Lisa). I had to set them at two different times, though, so I only had 12 due right now. The other 10 are due Sat/Sun.
Chick #1
Chick #2
Chick #3
Chick #4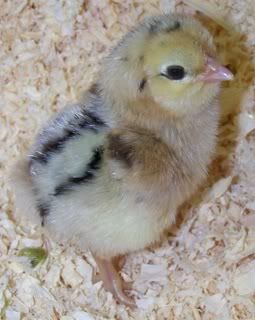 Chick #5
Chick #6 is still drying out in the 'bator, but I'll get a picture tomorrow.
Here is a picture to show my one gigantic chick!
Last edited: