I've got 5 eggs on day 20. I dry incubated this hatch but usually have to add water to increase the humidity. This is what I'm used to seeing when they pip. They pip in this general area pretty close the the lowest point of the day 18 air cell.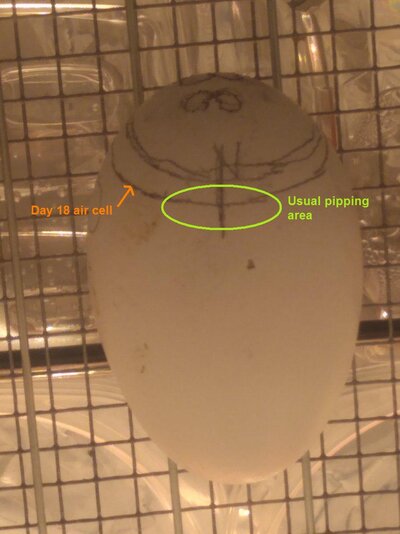 But this hatch they are pipping so very low. I candled and found the air cell had drawn way down. Had to draw the air cell on the pic because I didn't take a pic. I've noticed this has happened before on eggs that didn't hatch before but I never take the eggs out after lockdown, except this one time, so maybe they all do that. They are doing fine but I do have 2 eggs that haven't externally pipped yet so kinda wondering about those.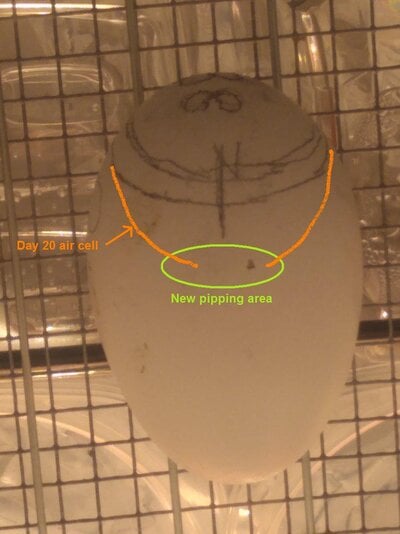 Is it normal for the air cell to draw way down like that and I just haven't noticed it before?
Should I be concerned about the other 2 eggs yet? Day 20 is today at 11:00 am est.